5 Cryptocurrencies that left Bitcoins behind in 2017; offered up to 36000% returns!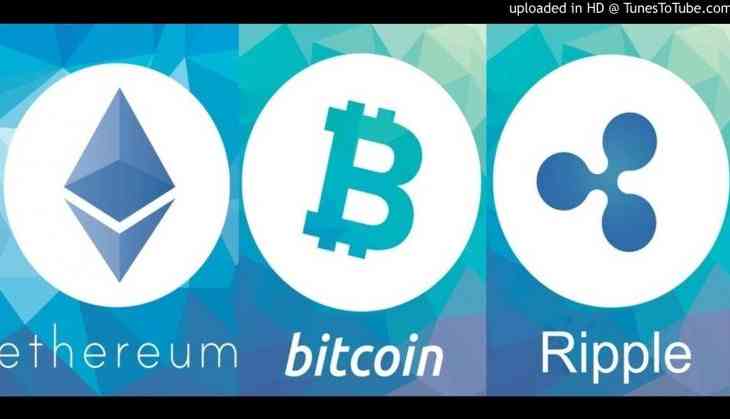 Highest yielding Cryptocurrencies (Tunestotube/youtube)
If you are one of the Bitcoin enthusiasts and think that its 1400% return in the year 2017 was stunning, here is a news for you. The year 2017 witnessed a number of new cryptocurrencies offering much higher returns than Bitcoin (in percentage terms). The lesser-known cryptocurrencies like Ripple and NEM offered 36000% and 29842% return respectively in the year 2017, proving themselves way more profitable than Bitcoin. The Tuesday market prices of Ripple and Bitcoin were $2.3 and $13,100, respectively.
Many of you may be surprised to know that the highly popular Bitcoin was on 8th position in the list of cryptocurrency profits with a return of 1318%. Here are the cryptocurrencies that left Bitcoin far behind in terms of returns in the year 2017.
1. Ripple
Also known as banker's cryptocurrency, ended the year on a high note with a market cap of $85 billion. This also made it the world's second largest cryptocurrency in terms of market cap. Majority of the growth surge in Ripple was registered in the last quarter of the year.
2. NEM
Yielding returns of 29842% in the year 2017, this peer-to-peer cryptocurrency delivered the second highest returns. The block-chain platform cryptocurrency was launched on March 31, 2015.
3. Stellar
It is one of the less familiar cryptocurrencies that surged surprisingly in the year 2017, offering the third highest returns of 14441%. Stellar is an open platform that builds financial products to connect users worldwide.
4. Dash
Calling itself a revolutionary digital money system, this digital currency was the fourth most profitable in its league, with its returns in the year 2017 reaching a 9265% high.
5. Ethereum
Ethereum delivered a 9162% returns in the year 2017, making it the fifth most profitable investment in cryptocurrency. Ethereum, of late, witnessed a dip in its position, sliding to the fifth spot from 2nd it was recently.