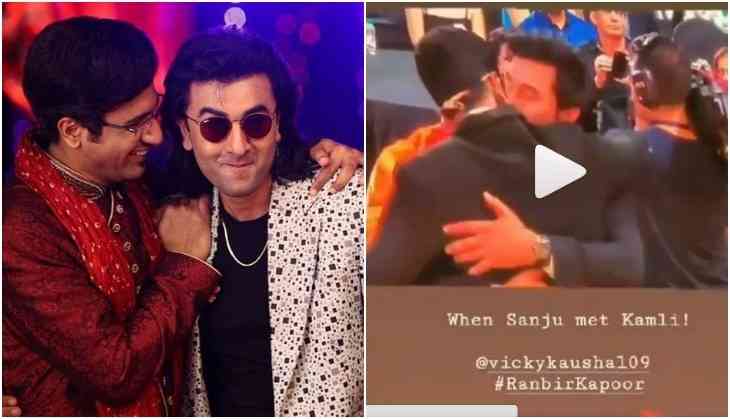 Last night the whole Bollywood celebrities came together under one roof to celebrate the night of awards. Here all the celebrities like Ranbir Kapoor, Ranveer Singh, Deepika Padukone, Alia Bhatt, and others attended the Zee Cine Awards 2019 that hosted by actors Vicky Kaushal and Kartik Aaryan. Well, the award show really turned out lucky and successful for the actors.
Ranbir Kapoor and Deepika Padukone won the best actor and best actress award, while Ranveer Singh won the best actor Viewers Choice award. It was really a surreal night that both Ranveer Singh and Ranbir Kapoor won the best actors award when they were always being a competitor to each other. Even the actor and host Vicky Kaushal won the best actor supporting role for his performance in Sanju.
Whoever has watched the film Sanju, they would have remembered the equation Ranbir Kapoor and Vicky Kaushal. When Ranbir Kapoor played the role of actor Sanjay Dutt while Vicky Kaushal played the role of his friend Kamli. The friendship of the actors on-screen was appreciated a lot, but even on off-screen Ranbir and Vicky Kaushal are good friends.
We got to see the same kind of equation between the actors recently on the Zee Cine Awards. Vicky Kaushal who was hosting the show saw Ranbir Kapoor and immediately came to the place where he was sitting with Alia, Ranveer, and Deepika. As soon Vicky came to down Ranbir also stand up and they both hugged each other. That was really a sweet moment for the fans.
Also Read - Video: Ranveer Singh kisses and hug Ranbir Kapoor after winning best actor award