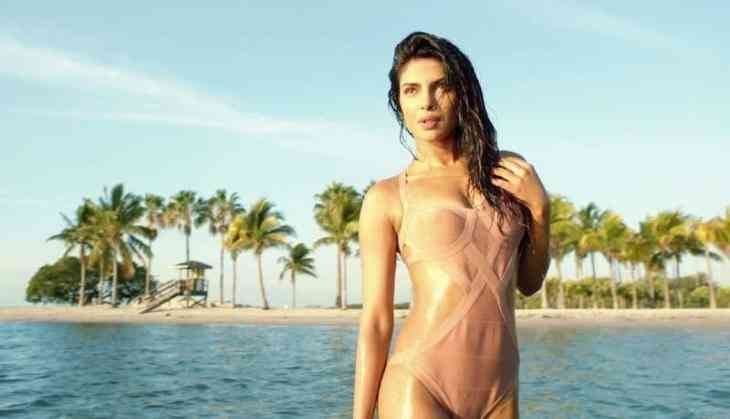 The Megastar of India Priyanka Chopra is looking for Global dominance with her performance in the crime thriller Quantico. The Bajirao Mastani fame is currently busy in the shooting of the third installment of her ABC hit. With every step that PeeCee is taking towards in becoming the global icon, her demand in India and Bollywood film industry is increasing. But the way she is busy in her project it seems the fans of Priyanka Chopra has to wait for a long time for her appearance in Indian film industry.
Even though it has been a long time when Priyanka was seen at any Bollywood event yet the fans of Baywatch actress has been fortunate with her updates on different social media accounts about her life. However, if the reports in media are anything to believe then an award show is willing to pay a hefty sum of Rs 12 crore for a 30-minute appearance. Woah! Now it is something that the 'Fashion' fame Priyanka Chopra deserve, is not it?
It was recently when an award show has asked Priyanka Chopra to perform but she was not willing to do so because of the payment. The Bollywood diva Priyanka Chopra has made herself known among the Hollywood ladies was not ready to take anything lesser than the Bollywood heroes. Once Priyanka Chopra has revealed the reason behind her absence from the award show in media then the team of the function had found themselves in a very uncomfortable situation not only that but they also had also got the wrath of the audience.
Also Read: 5 times when Priyanka Chopra shut down 'American media'
On work-front, Priyanka had recently wrapped the shooting of Quantico in Rome and she is currently shooting in New York. In Bollywood, PeeCee would be next seen in Rakesh Sharma's biopic along with Aamir Khan.