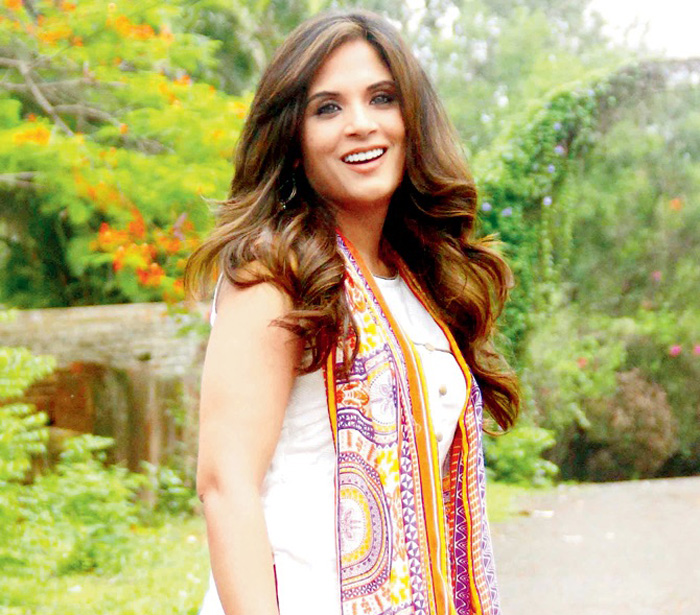 An actress who has arguably given some meaning to Indian cinema with her many off-beat performances, Richa Chaddha is now geared up for the release of Masaan in India. The actress, who is playing Devi Pathak in the film, talked to Catch and revealed how Masaan helped her silence the voices of dissent against the choice of her films. Read on:
VK: Do you identify with your character in Masaan? Why do you think no other actor was approached for this role?
Richa: No other actress was approached for this role, because it was written for me. It is a great role, you really don't get such kind of roles in your career. Either you get very glamorous ones, or very serious ones. The character is very complex.
It's tough. I am a very urban girl but, in the film, I had to play a character who belongs to Banaras and wears salwar-kameez, who doesn't meet boys and doesn't talk to them.
VK: Do you think Masaan is getting the right kind of attention in India after getting such rave reviews at Cannes?
Richa: No one realises it here. But, it's a very big deal to be selected at Cannes. After the screening, we got a standing ovation that just didn't stop. It went on and on. I felt very moved on by it. I broke down, even Neeraj couldn't believe it. The entire appreciation that we got is not just a big thing for me, for Neeraj but a huge thing for the entire country. It should be appreciated here.
VK: You watched many French films in order to prepare for your character. Did it help you?
Richa: That was Neeraj who had given me this homework. He wanted me to watch these films. Each film I watched really taught me different things about myself and the character.
VK: What was the best compliment that you got at Cannes, after people watched Masaan?
Richa: (Laughs) I don't understand French. But I know most of the people loved how a father-daughter relationship has been portrayed in the film. But the major compliment came from India only. Deepa aunty (Indo-Canadian film director Deepa Mehta) told me that I want to say that you did a great performance but I can't because you yourself became the character. This was huge for me.
VK: Your co-actor in Masaan, Sanjay Mishra has said that this film is better than Aankhon Dekhi. What are your views on it?
Richa: That's his opinion. I loved Ankhon Dekhi and I don't think we should compare the two. But, Masaan is definitely one of the best films I have worked in. You will have to watch it to believe it. There is something very special about it.
VK: Do you think that being an established actress, you had this added responsibility to better yourself in Masaan, considering that Neeraj was a debut director?
Richa: This is always [the case] with me. For me, my work in Masaan had to be, if not better, then way different from Ram Leela or Fukrey. One should always challenge oneself because if you don't do it, you can't do better.
VK: Why did you pick up Chalk n Duster?
Richa: I am doing a cameo in that. The story is very interesting. Shabana ma'am is part of the film, Juhi is there, Girish Karnad sir is also a part of the film. And I thought it is all about just two days of my life. Moreover, it's a unique subject.
VK: What are your expectations from Masaan in India?
Richa: I think it is going to do well here. I can say that because when we showed the film in Delhi, we observed that people were laughing at the right moment. The film was able to extract the right emotions out of them at the right time. There were people who had so many questions in their mind but they couldn't ask because they were filled with emotions. Masaan is the kind of film that will move you.
VK: Do you ever feel pressurised by Box Office numbers?
Richa: It's important, you can't ignore it. It is important for Masaan because if it works with a film like this, there will be more people interested in making films on such subjects. More actors would have courage to bag such films. Box Office is important but it is not everything. However, Masaan has got its share of appreciation. I feel proud to be a part of this film.
VK: What about the picture that you posted on Twitter showing your middle finger with the caption "To all those who said I shouldn't work in 'low budget arty films',PFA my revert. (PARDON MY FRENCH) #MasaanAtCannes"?
Richa: (Laughs). That was my answer. I believe in the film. Being in cinema, it is difficult to constantly tell people that let's do a film on good subjects. So people come to me and ask why are you doing this film, there will be no makeup, no good costumes and other things. But, these things do not matter to me. This film (Masaan) has already been sold to 20 countries by just being screened at Cannes. Why wouldn't I be a part of this film? Today, if you walk on the busy roads of Paris, Masaan's poster are all over. It feels very nice when you have done a film here in India, Banaras and people sitting there overseas send you pics saying 'I saw your film's poster there'.
VK: Has it changed the mindset of people who discouraged you?
Richa: I never pay attention to such people. They are very opportunistic. Now when the film has garnered immense appreciation, people are saying that we knew it. There have been instances initially when people said 'Tumme kuch baat hai' (there's something about you) and then they never called. And now when they meet me, they say 'Kaha tha maine ki tumme kuch baat hai.' (I told you there's something about you)
VK: After Ram Leela, did Sanjay Leela Bhansali approach you for a role in Bajirao Mastani?
Richa: No. Moreover, I don't think there is a role for me in the film.
VK: But isn't Sanjay Leela Bhansali known to repeat his star cast?
Richa: He only repeats the primary star cast, if at all he does. For example, he never took Salman in the lead after Hum Dil De Chuke Sanam. However, it is up to him, I will always love to work with him.