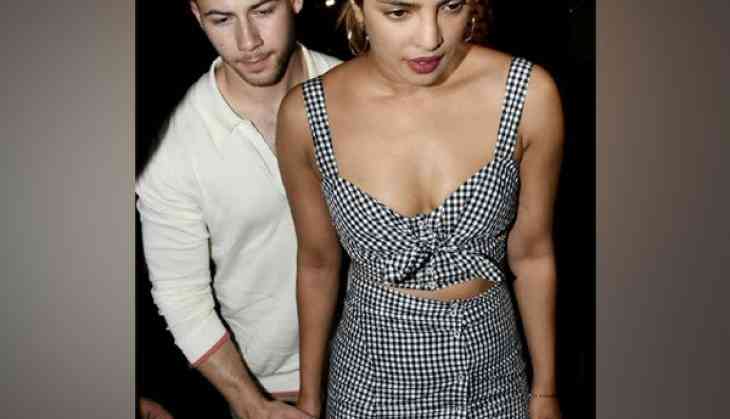 Priyanka Copra and Nick Jonas
Indian Bollywood star Priyanka Chopra recently attended an event of Tiffany and Corporation for the blue book collection launch in the New York City.
The photos of the event went viral on the social media as Priyanka Chopra was seen doing all giggles with Kim Kardashian. The fans of both the stars had a frenzy moment as they could see their best stars in a single frame.
The actress not just attended the event which was quite a high profile one but also flaunted her favourite piece from the Tiffany and in a single guess, it was a known fact that it was her engagement ring that was given to her by her fiancé Nick Jonas.
"It's really funny because we have known each other for a couple of years and we just dating a little while ago. So maybe in some conversation, somewhere, I may have mentioned that I always wanted to get a Tiffany ring when I get engaged. Well, you know the boy is right when he listens," said Priyanka Chopra with a sweet smile on her face.
Priyanka Chopra has been working in and out of Bollywood and Hollywood as well. But lately, she declined Salman Khan starrer "Bharat" due to her engagement. As of now on the work front, Priyanka will be seen the opposite Farhan Akhtar in The Sky Is Pink.
Priyanka flaunted her style quotient in the event as it the media frenzied the duo couple who have become the lights of every camera these days.
Also read: Happy Birthday Amitabh Bachchan: When Smita Patil cried whole night after shooting the hot rain dance