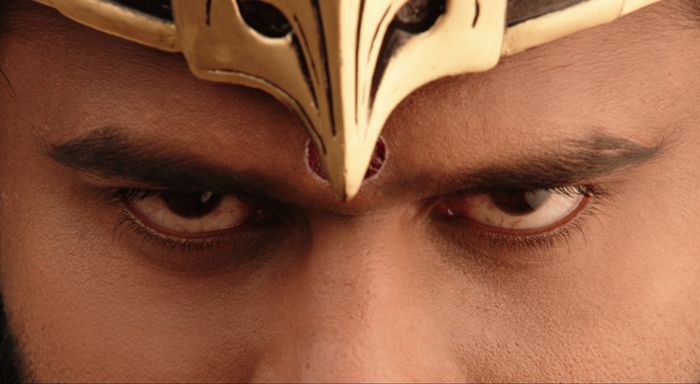 S S Rajamouli's Baahubali, a larger-than-life film breaking many records, is slated to release on 10 July. Starring Prabhas, Rana Daggubati, Anushka Shetty and Tamannaah Bhatia, the 'Biggest Motion Picture of India' seems to have generated much curiosity among fans and critics alike.
But what are those directly involved with the film saying about it?
S S Rajamouli: There are many highlights in the film, but if you ask me one, I would say the war sequence. We took around 4 months to shoot the war sequences which take around 20 minutes of screen space in the film.
Rajamouli on the big budget: It is very difficult to segregate the budget of the film into two different parts, because we are using the same sets for the first part as well as the second part. So the budget can't be split into two different parts. The whole budget for both the films combined will cross "250 crore".
Rana Daggubati: The film has shaped up big and I have been shooting for the film since 287 days with more than 200 days to go. It is a two part film, we are done shooting for the first part, whereas 70% of the second part has already been shot. Baahubali is the most expensive film made in India and it is the biggest visual treat for everyone. It is the first war film being made in India.
Prabhas: I am very nervous but at the same time I am very excited for the release of Baahubali as after a span of 2 and a half years, my film is releasing. This is India's Biggest Film and we have part 2 coming up soon, so I hope this film does well. For a film like Baahubali, it was necessary for me to give 380 days, and it was not possible for me to shoot for any other film in between. There was a war schedule of Baahubali planned for 70 days, but shooting the same took 120 Days which is one of the highlights of the film. On screen, the war sequence will go on for 20 minutes and along with the unfolding of entire sequence, a strong story goes on in the backdrop. The war sequence is in the family between two brothers on the lines of Ramayan. There is a lot of emotion and drama happening during the war sequence which people will enjoy.
Tamannaah: This kind of a war film has not been attempted before, so it was a new experience for everyone. Director Rajamouli had spent a year doing pre-production - from the weapons, armour, to the sets, everything was pre-designed, and it took them a year to sketch, prepare and execute it. We used to have mock shoots right before we actually shot. Two days were spent right before the shoot figuring out how we were going to shoot the scene. There were mock shoots with a 5D camera. Since there were so many people on set it could not be done on the day of shoot explaining who was to do what. The war sequences had more than 3000-4000 people on set at one go because so many fighters are there. Huge men assembled since 5am in their armour. A lot went into making this film.
Karan Johar: Baahubali is the biggest motion picture of India and I am really very proud to present this film in Hindi. I along with Anil Thadani am planning to give Baahubali the biggest and widest release ever of a Hindi Dubbed Film.
I was blown away by the visuals of Baahubali and only Rajamouli can come up with such spectacular visuals. I cannot even think of directing a film like Baahubali. Dharma Productions are proud to be associated with Baahubali.