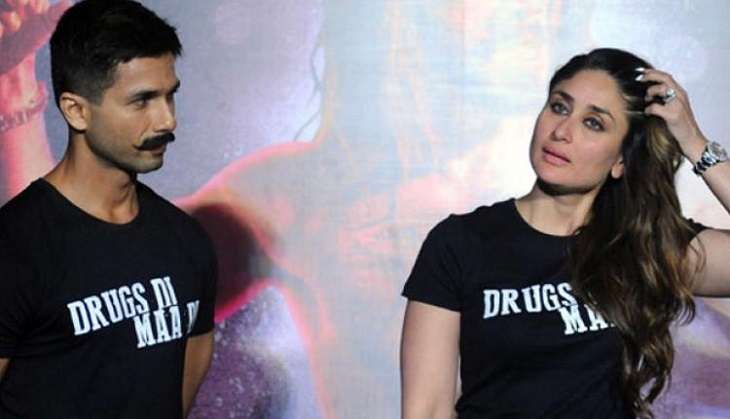 The high court will pronounce the verdict on Anurag Kashyap's petition to let Udta Punjab release in India without any cuts, on Monday. The on-going case at the Mumbai High Court was adjourned today and the Judge SC Dharamadhikari seemed to be against the Censor Board's decision to hamper the creativity of film-makers.
The hearing today suggested that the high court might ask the Board to clear the film with merely one cut i.e. the sequence featuring Shahid Kapoor's character urinating in front of the huge crowd that has assembled to watch his live concert. While this might come as a relief for the producers, we wonder if the film will now meet its deadline to release on 17 June, 2016.
Also Read: Certify Udta Punjab, don't censor it, High Court tells Censor Board. Order out on 13 June
While a release in India is definitely possible as the movie will be certified by Tuesday, one major road-block that the makers might face will be regarding the overseas release of Udta Punjab. The usual industry norm is to discharge the film prints for the overseas markets atleast a week in advance to avoid any last minute trouble from distributors outside India. However, in Udta Punjab's case, the scenario looks unlikely as it will not be possible for the makers to courier the physical prints as well as digitally transmit the prints abroad before Tuesday i.e. 14 June, 2016.
Also Read: Udta Punjab: Here's what the Censor Board doesn't want you to see
From the four major overseas markets, Hindi films release in Dubai a day prior to India and the certified prints have to reach the market by Tuesday (48 hours in advance) for various test screenings.
It will be interesting to see what happens next as this is the first time that a Bollywood film is stuck in such a scenario. A clear picture about the film's release and the steps that the producers will take will be only be known by Monday afternoon.
In other news, the makers of Junooniyat have advanced the release date of their film to 17 June. This is a clear indication that the trade, aware of Udta Punjab's predicament, is pouncing on the release date.