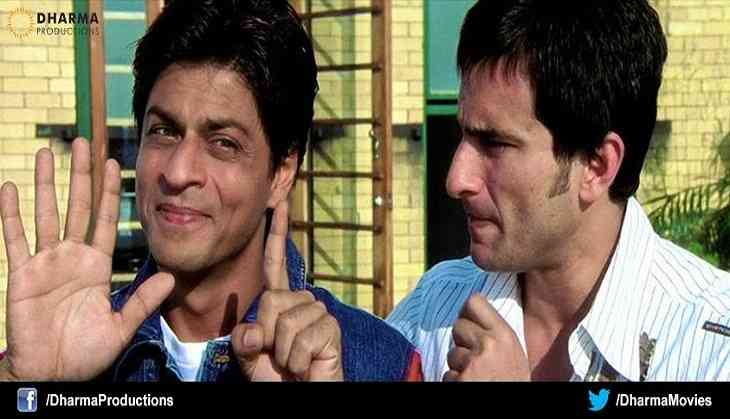 If you are looking out for some love advise to impress that crush of your's, there is one place where you will find the best advise and yes we are talking about Bollywood. It seems as if our country will become a romance friendly country looking at the amount of romantic and cliched movies that are made every year.
Today the romance in my life and the ritual of watching a SRK movie every Sunday on TV has compelled me to decode the most important formula of impressing a girl you like-
6 Din Ladki In!!
Now there is one thing that will be coming in your mind..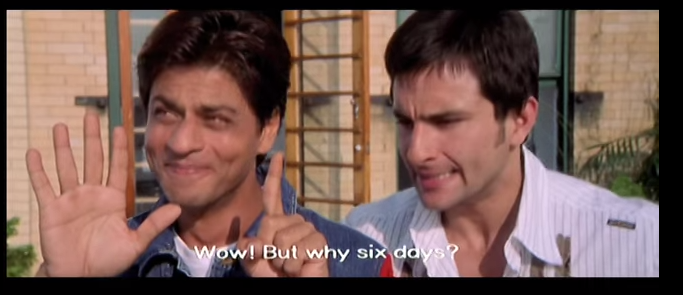 screengrab
Well it is because...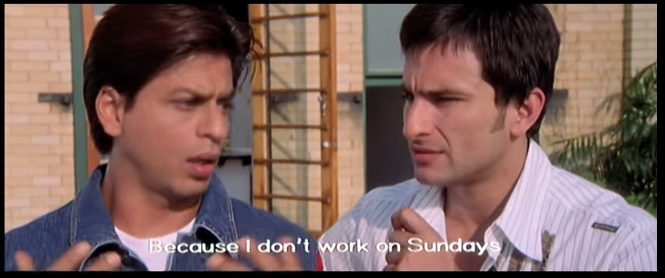 screengrab
The basic principle behind the concept of 6 days, girl in your face is this: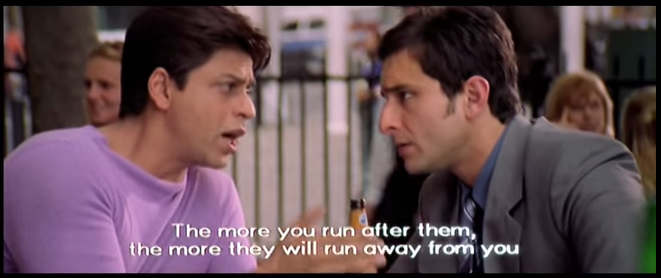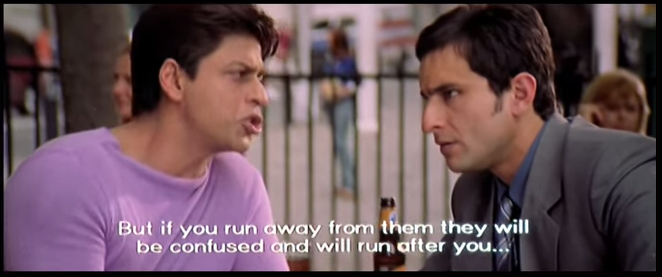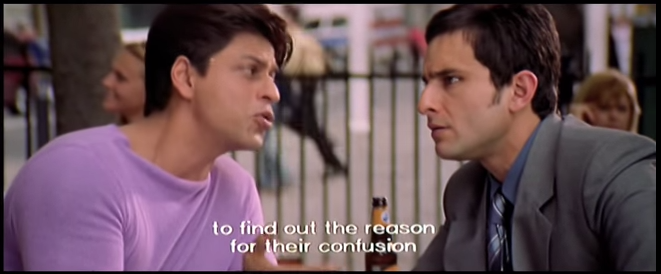 Let me clear things for you!
Before you all go like....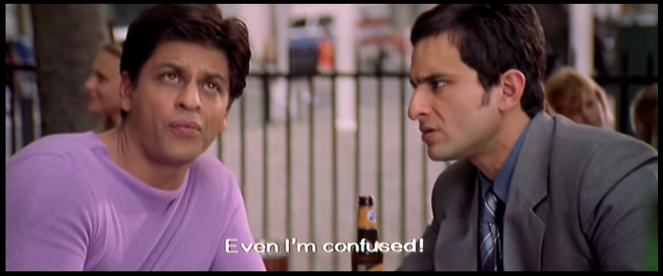 In the movie Kal Ho Na Ho, Aman (played by Shah Rukh Khan) helps Rohit (played to Saif Ali Khan) to make Naina (played by Priety Zinta) fall in love with him. Aman explained that women are the most confused personalties who don't really fall in love but get confused with the way few men behave with them and mistakenly confuses it with 'love'.
Oh, it seems so convenient.
The behaviour about which he is talking about goes this way:
DAY 1: You are way too cool for her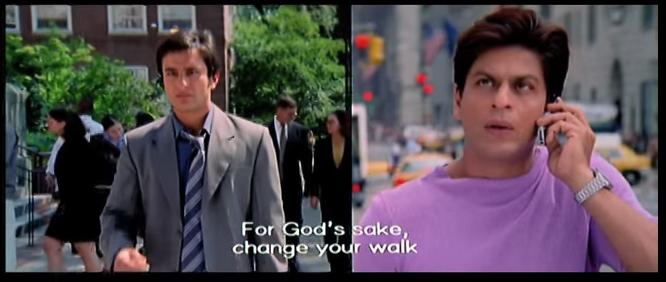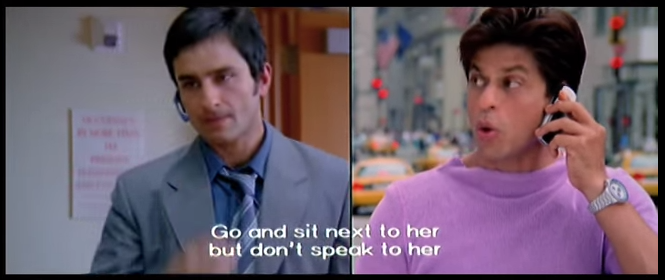 What it basically means is that you will have to bend in front of a girl to become likable because if a girl is stupid, it will act in your favour. You should avoid her and try to ignore her to grab her attention.
DAY 2: Hang out and flirt with other girls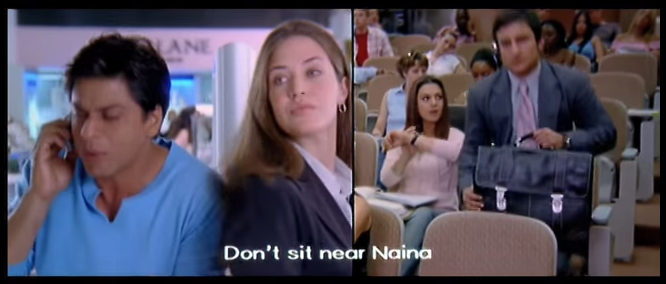 After the first step you will have her attention and she will look out for you. What you have to do at this time is start flirting with the other girls because this is how her love and patience will be tested, I think so.
DAY 3: Keep on testing her patience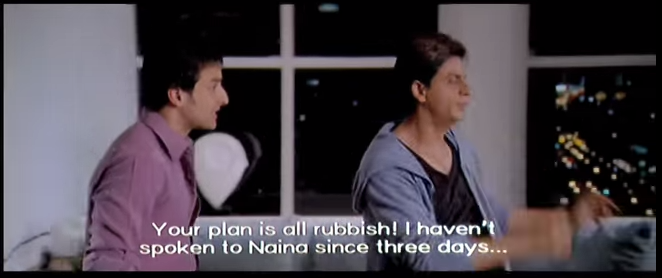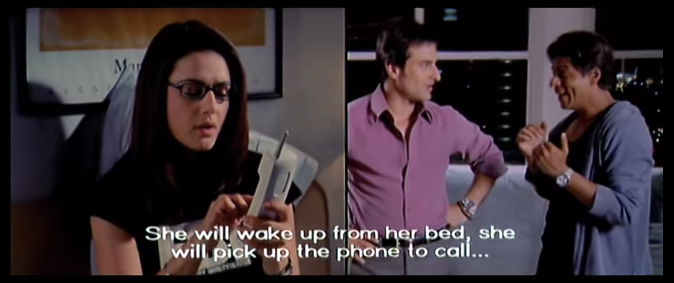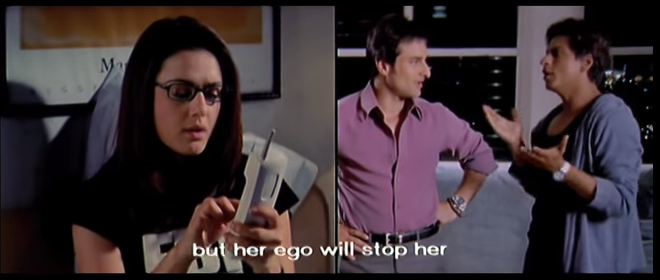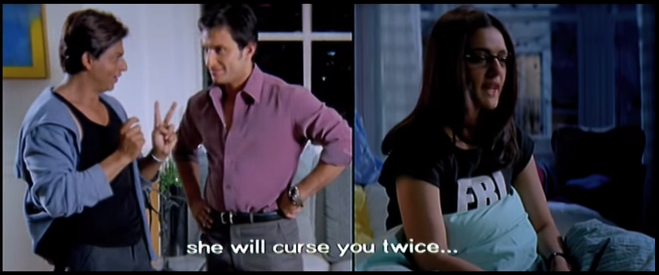 At this point of time you will thing that you have lost her and whatever little feelings she had for you has completely died by now. BUT! It is advisable for you to not jumo into conclusions since it has already been mentioned earlier that women are confused and impulsive characters. All these foolish activities of yours are acting in your favour only!
She will soon call you or might leave a message for you. YAY!!
DAY 3: Try to move out from the friend zone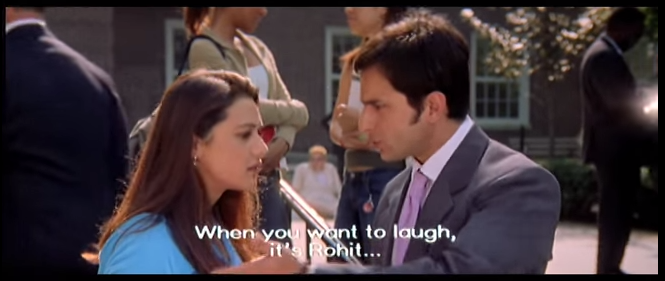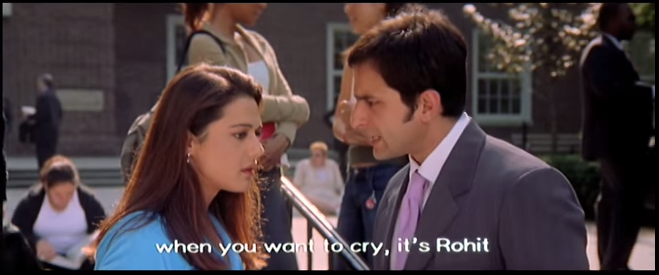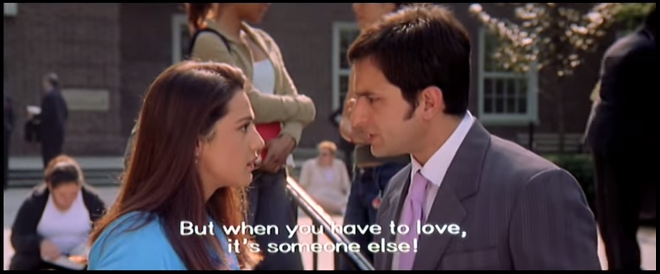 Now that you are sure about the fact that she cares for you and it certainly cannot be that she cares for you as a friend because no girl can like and care a man just as a friend. Now you have all the rights to go the creep way and take a great jump and move out of the friend zone in which she has been holding you for quite a long time.
DAY 4: Surprise her and give her gifts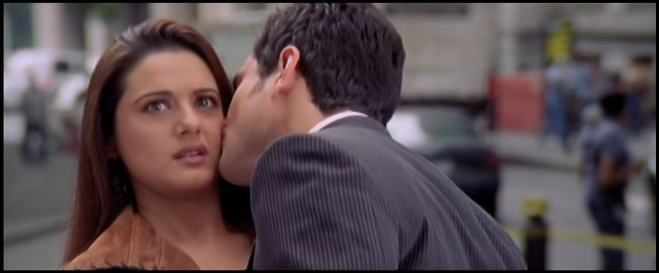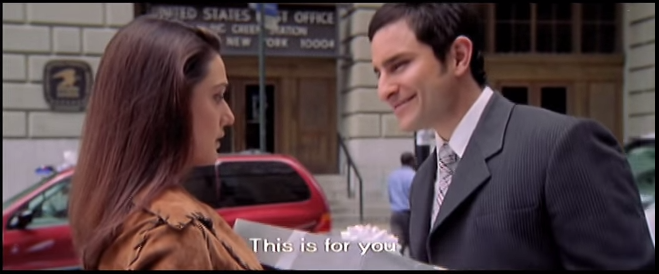 All confused creatures, I mean women, love gifts a lot. They will not think about the sudden creepy way in which you have started acting and will now accept your gifts. Even if you will kiss them without taking their permisssion and surprise them, they will love you for that.
DAY 5: Now, it is the perfect time to ask her out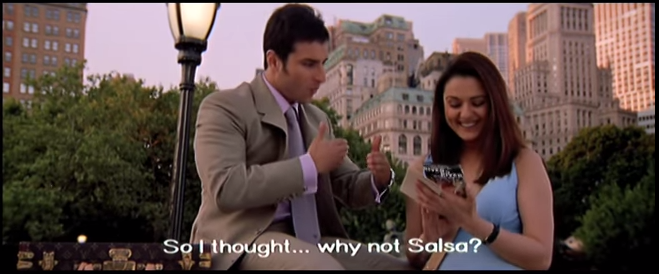 She will now get under the debts of your gifts and creepiness and will get in complete awe of your macho-ism and that is why she will not say a no to your proposal for a dance. Go, ask her out!
DAY 6: The 'In Day' has arrived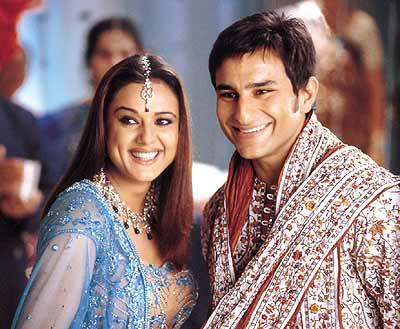 Today is the day when you will find your way with her because by now she is madly in love with you.
As per this formula, jerks impress women the most so if you want to impress that girl whom you are looking out from quite a long time, then be a jerk and umm being a creep along with it will be an added advantage.
To be very honest, it might happen that she still won't love you.
Well, umm
Sorry. Not Sorry!