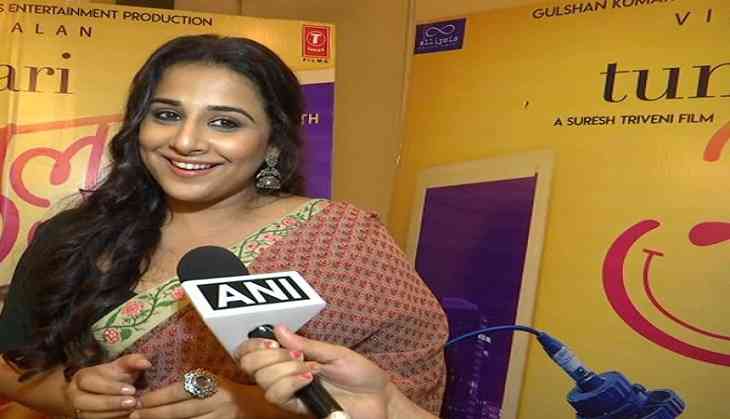 In a career spanning over 13 years, Bollywood's 'Begum Jaan' Vidya Balan has experienced number of ups and downs, but has bounced back with confidence every time.
In an exclusive conversation with ANI, the 38-year-old actress, while speaking on the same, shared that she doesn't slow down with the failures that her films face at the Box Office.
"Ofcourse when a film doesn't do well at the Box Office, it bothers you, it breaks your heart, but you need to move on. When my films fail, I talk about it, cry about it and move on. But, when I am on a film set, I don't think about whether my last film do well or will this do well," she said.
On the same note, further talking about her upcoming film 'Tumhari Sulu', she said, "At this point, I would say that I have watched 'Tumhari Sulu' and I am happy with the film. I feel we have made a good film. So, I am happy about that. I don't think much about numbers. I feel, why should I limit myself thinking about Box Office numbers; maybe we can touch the sky."
Vidya was recently in the national capital on a promotional spree of 'Tumhari Sulu' with actor Manav Kaul.
Directed by Suresh Triveni, the film will see her essaying the role of Sulochana a.k.a. Sulu, a night radio jockey in Mumbai.
Also starring renowned RJ Malishka and Neha Dhupia in pivotal roles, 'Tumhari Sulu' will hit theatres on 17 November.
-ANI