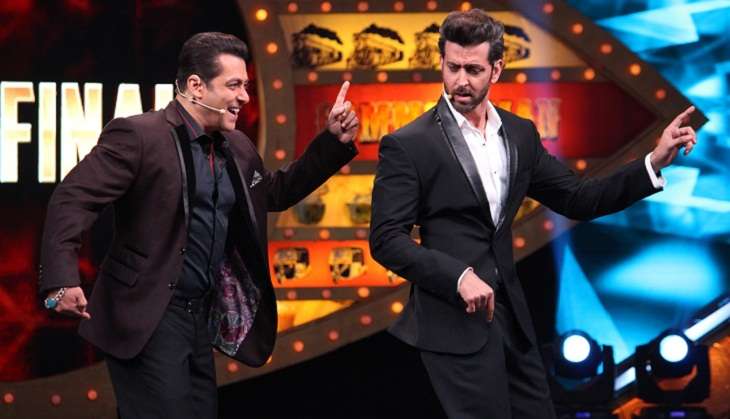 Hrithik Roshan promoted his film, Kaabil with Salman Khan on the finale of Bigg Boss 10 last weekend. Hrithik's appearance on the controversial reality show put an end to all the reports which stated that the two stars have fallen out, owing to some personal differences.
Before Kaho Na Pyaar Hai happened, Hrithik Roshan trained with Salman Khan at his personal gym in Bandra for nearly 3 years. At the show, Jr. Roshan thanked Salman Khan for encouraging him to take up acting as a profession at the age of 17.
Hrithik Roshan in an interview recalled an incident that took place during the special screening of Kaho Na Pyaar Hai.
"He (Salman) watched the film standing up for three hours as there were no seats available, with his hands on my shoulder. At the end of the film during the climax he turned to me looked at me and said 'You will be unstoppable'. He's going to watch Kaabil soon and has told me that he has decided to stand again and watch it," said Roshan.
Hrithik further revealed that Salman Khan is probably the only person in the industry with whom he can have a man to man conversations. He said,
"While he's always been one of my mentors and seniors, I think Salman is probably the only person I can speak to, on the same level. Salman allows me to speak to him like a friend, like we are equals and that is his graciousness and humility. He never speaks to me like he knows more than me, but levels with me like a friend, man-to-man, and that is his greatness. It was very sweet of Salman to call me on the show. After he called, I told dad (Rakesh Roshan) about it."
There were several reports in the media that the Kaabil actor had sought solace in Khan's advice, when he was going through a rough phase in his career post the divorce.