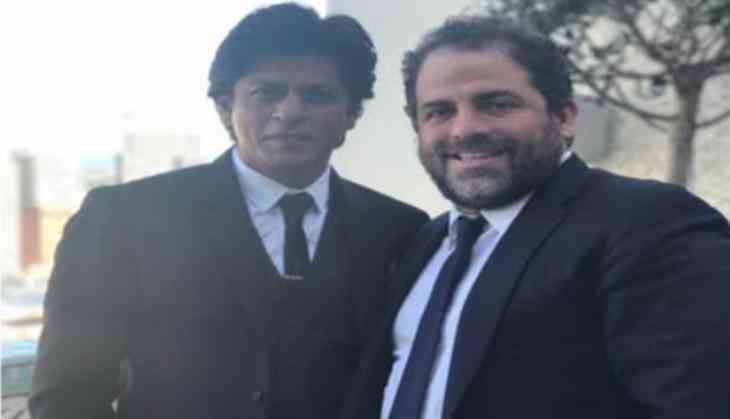 When Brett Ratner 'Lungi-Danced' with Shah Rukh Khan (ANI)
Shah Rukh Khan, who was honored with a special tribute at the 60th San Francisco Film Festival, got the hilly city grooving to 'Lungi Dance.'
Brett Ratner, who shared the stage with the Bollywood King at the festival, posted a video on Instagram, wherein SRK is seen teaching him the famous ' Lungi Dance' move.
Ratner captioned the video, 'With King Khan doing the Lungi dance during the SFFILM. Inspiring, humble, a great dancer, and smells great too.'
With music unavailable, the 51-year-old actor took the mic and sportingly sang the song as well as taught Ratner some of the steps. In the video, the 'Rush Hour' fame can be seen copying SRK's steps before ending the session with a hug.
During the chat, filmmaker Brett Ratner also expressed a desire to direct the actor in a sequel to 'Rush Hour' in India. 'One day I want to make Rush Hour's sequel in India with SRK in it,' he shared.
For the unversed, Shah Rukh's ' My Name is Khan' was screened as part of the line-up of movies at the festival, which is even paying tribute to artists like John Ridley, Gordon Gund, Ethan Hawke and James Ivory.
-ANI