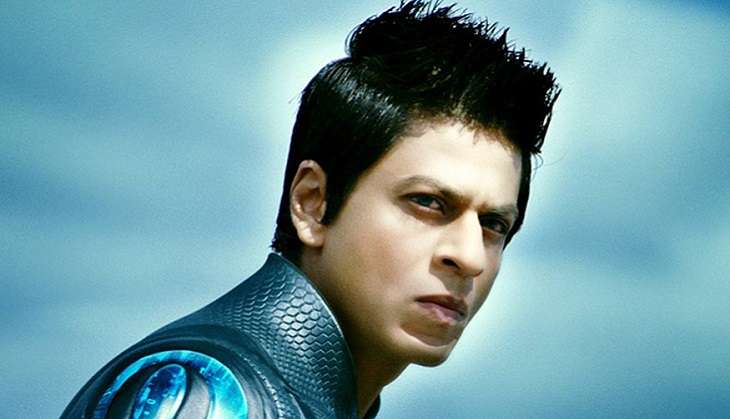 It has been five years since the release of Shah Rukh Khan's superhero film, Ra.One. The film, which also starred Kareena Kapoor, released during the Diwali 2011 weekend and raked in around Rs 120 crore at the Box Office.
While the film tanked at the Box Office after the weekend, and drew criticism from viewers and critics alike, it managed to win acclaim for the use of visual effects.
Shah Rukh Khan has often been vocal about his desire to make a sequel to the superhero film. Director Anubhav Sinha, who is gearing up for the release of Tum Bin 2, recently told an online portal that he has discussed the possibility of a Ra.One sequel with SRK. He was quoted as saying:
"That's a franchise that takes a lot out of you. I don't know if I am ready right now to give that much. Every time Shah Rukh Khan and I meet, we inadvertently end up talking about it. Both of us are keen to make it but I don't know when will that happen. One day I might have a story and would discuss with Shah Rukh Khan. I would like to do a better version of Ra.One as a sequel."
Sinha said that Ra.One failed because it did not engage the viewers better. He said:
"I think the biggest mistake was to try and engage. The film was meant for a very specific target audience and I think we tried to engage a larger audience. We tried and appeal to the family audience who are not into video games. In order to engage them, we not only altered the original story but also brought them to a world that they didn't belong to. They felt alienated being there as things were absolutely beyond their understanding. On the other hand, the audience we appealed to felt 'What is this South Indian doing here' 'What is this funny thing going on there' because they just wanted to see a pure superhero film.
The director praised his contemporary, Rakesh Roshan, for striking a right balance with his superhero franchise, Krrish. He said:
"It is a very tough mix which in my opinion, Rakesh Roshan does beautifully. He manages to create families in a superhero film".
--Quote Sourced from Bollywood Hungama