When Irrfan Khan expressed his thoughts on the holy month of Ramadan and religious practices Muharram and Qurbani it raised a huge controversy, with top Muslim clerics from his hometown Jaipur criticising the actor. One of them even advised Irrfan to concentrate on his acting rather than making controversial remarks.
Irrfan had said that he doesn't think the ritual of fasting holds any importance in today's age.
Media outlets quoted him as saying:
"Rather than fasting during Ramzan, people should self-introspect. Animals are being slaughtered in the name of Qurbani during Muharram. We, Muslims, have made a mockery of Muharram. It is meant for mourning and what we do? Take out (tajiya) processions. Nowadays we have lost the relevance behind such religious activities and perform these rituals without knowing the meaning behind them. Why are Muslims silent against the issue of terrorism?"
However, this is what his complete statement reads:
"I think jo Fatwa dene vale log hain, unko un logon ko Fatwa dena chahyejo Islaam ke naam ko badnaam kar rahe hain, jinhone atankvaad ka business khol rakha hai. Ye mera sobhagye hai ki main kisi aisi country me nahi rehta jo kisi dharmik rule se chalta ho. Humare yahan jitne bhi rituals hain, festivals hain, hum unka asal matlab bhul gaye hain. Humne unko tamasha bana diya hai. Qurbaani ek bhot ahem festival hai. Qurbaani means sacrifice. Aapko sacrifice karna hai yahan. Aap kisi dusre janwar ko sacrifice kar rahein hain. Jab ye pratha shuru hui, tab bhed, bakri prime source tha khane ka. Aapko apni koi ajeez qurbaan karni thi or logon me baantna tha.
But, aaj ke daur me aap bazaar se 2 bakre khareed laye, aapko vo kaise ajeez hue? Aapko unse kuch lena dena nahi hai... toh vo qurbaani kahan se hui? Jo qurbaani karte hain, vo apne dil se puche ki kisi or ki jaan lene se, jise vo khareed kar laye hain, khud ko kaise sawab mil jayega? Aap jaan kisi or ki le rahe ho toh aapko punye kaise milega? This is common sense. Maine jo kaha uska matlab hai ki humare jo rituals hai, hume unka matlab samajhna chahye ki vo kislye banaye gaye the."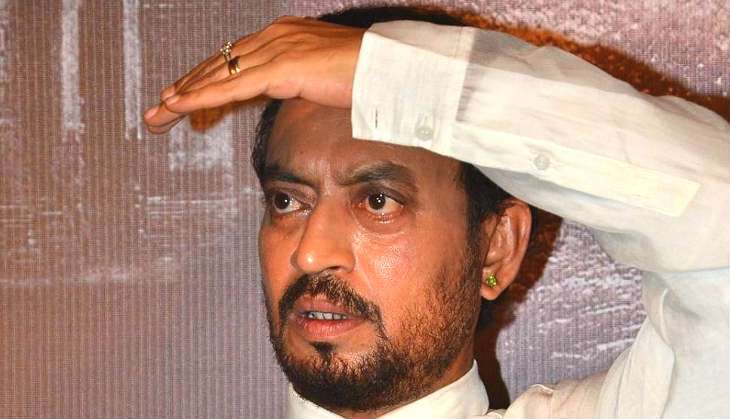 Irrfan Khan during the trailer launch of Madaari (IANS)
"(I think the ones who are releasing Fatwa against me, should release Fatwa against the ones who are showing Islam in a bad light and the ones who have made terrorism a business. I am proud and fortunate to have been born in a country which doesn't run on the rules and regulations set by a religion.
We've forgotten the real essence of all our rituals and festivals. We have been mocking them. Qurbani is an important festival. It means sacrifice. It's you who needs to sacrifice here and not an innocent animal. When this ritual came into existence, the prime source of food were cattle and animals. They had to sacrifice something which is dear to them and share it with others.
However, today, you go and buy two goats from the market. How do these goats become dear to you? You don't have anything to do with these goats; how can you sacrifice them in the place of something which is dear to you?
The ones who do Qurbani should ask themselves how they reap the reward of sanctity by taking somebody else's life?
This is common sense. What I mean is that we should find out and understand the real essence of rituals and festivals and why they were created.)"
While most media houses washed their hands off the controversy, Catch got access to the entire chunk of the audio file containing Irrfan Khan's complete statement.
It wasn't a random stance on religion and Islamic practices. This took place at a press conference which was a part of the promotions for his upcoming movie Madaari in Jaipur, Rajasthan. Here, Irrfan was asked by a reporter (whose voice can be heard in the audio file) about his views on Qurbani and fasting during Ramadan. Irrfan, who is often described as a 'thinking actor', explained his views.
His views might or might not be wrong. They may even have hurt a few sentiments. But, his views are his views. Can't an actor, who is a citizen of this country, express what he feels about the cultural and religious diversities that exist in his country?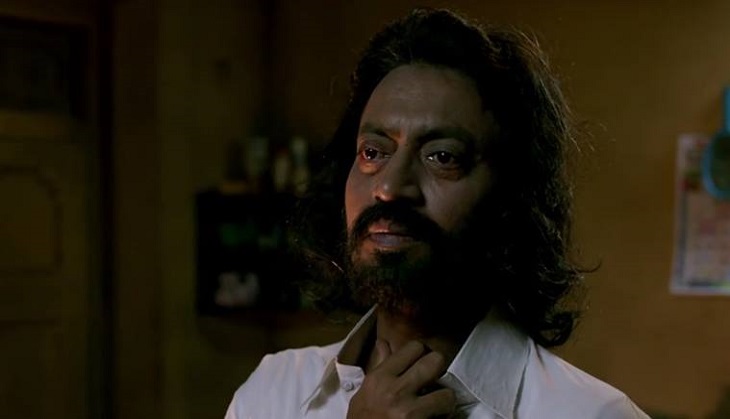 Irrfan Khan in a still from Madaari (YouTube screen grab)
And how fair is it to sell the incomplete truth?
As Irrfan himself had said in one of his popular interviews: "My relationship with my God is private. I will choose how to please him. I would, if I want to, do the Ekadashi Vrat. I would, if I want to, fast during Ramadan." In the same interview, he said that when actors have opinions about issues, they are vulnerable to criticism.
In the end, we need to realise that he expressed what he believed in. Freedom of expression is still a thing in our country, right?
-- Edited by Aishwarya Yerra