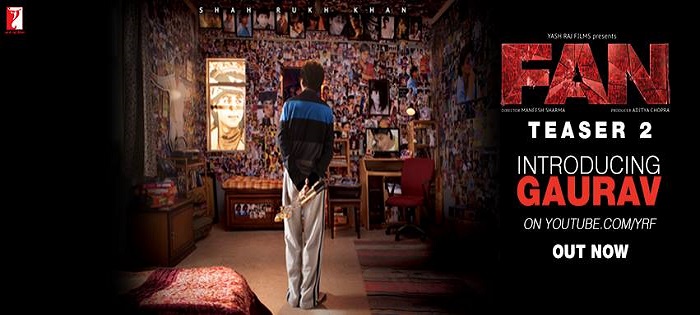 In the last few weeks, Shah Rukh Khan has spoken about the massive amount of work that has gone into the visual effects for Fan, directed by Maneesh Sharma.
On the eve of King Khan's 50th birthday, the Yash Raj Films team released a two-and-a-half minute teaser of the film Fan.
As promised, Khan's look in the film has managed to spring a huge surprise on audiences. The actor can be seen essaying a role that he has never done before.
Along with the haunting background score and terrific narration by Shah Rukh Khan, the teaser gives audiences a glimpse of the obsessed fan Gaurav, who enjoys an almost eerie connection with the superstar Aryan.
Gaurav is extremely convincing when he jumps for joy on receiving the 'Sabse Bade Superstar Ka Sabse Bada Fan' award and when he thanks Aryan, who he considers to be his God.
Not just SRK fans, but fans of celebrities across the world will connect with Gaurav, who will grace the silver screen with his adventures on 15 April 2016.
We won't be surprised if Gaurav turns out to be the real superstar of the film.
Watch the teaser of Fan here: