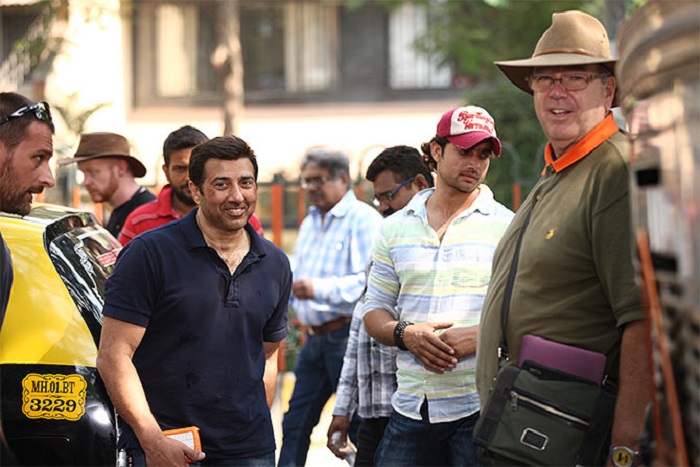 The man with 'Dhai Killo Ka Haath', Sunny Deol was 90's star whose sheer screen presence and dialogue delivery had audience swooning, is back on the silver screen with sequel of his super-hit film Ghayal. With successful films like Ghayal, Ghatak, Damini, Arjun amongst many others, Deol in known as one of India's most intense actors.
26 years after the success of Ghayal, the actor will again portray the iconic character of Ajay Mehra in the sequel of the film titled Ghayal Once Again. At the trailer launch event, on being asked to speak about the action in the sequel, Deol said,
"I had started my career with films like Betaab, Arjun because I believed in that kind of cinema. I did many films in the last ten years also but I was no longer doing films that I used to love doing. That's the reason why I decided to direct this film myself.

Action forms a very important part of Ghayal Once Again and the kind of films made today are similar to what I did way back in 90s. I have done all the action which people are doing now, so I wanted to bring a change in the way action is perceived in India.

The action co-ordinators in India are good but they are now trying to be louder and louder in terms of presenting the action and hence I had to rope in Hollywood action director Dan Bardley. He is genuinely a very creative guy and because of him and our concept, we were able to show the reality."
Watch Ghayal Once Again Teaser Trailer here:
The actor, who has also written and directed the film, confessed that he would love to take many other characters he played in the 90s, if Ghayal Once Again proves to be a safe bet at the Box-Office.
"If Ghayal Once Again is successful, I would love to recreate many other characters which I have played in the 90s. The characters I have played in the 90s are the ones with which the audiences can connect as they fight against the system."
Ghayal Once Again is slated to release on 15 January 2015