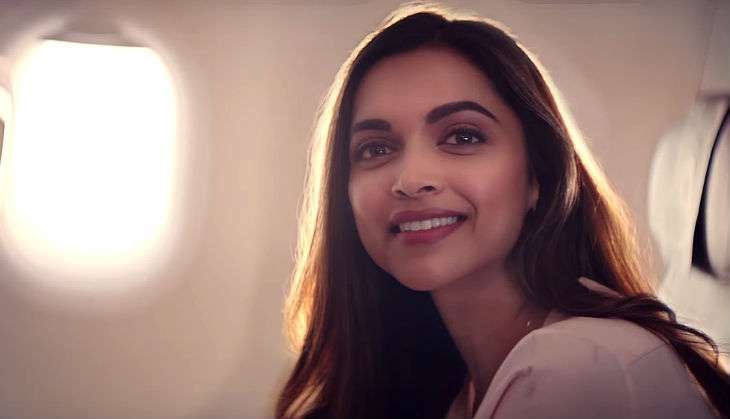 Actor Deepika Padukone is now the new brand ambassador of domestic airline company -- Vistara.
The Bajirao Mastani actor shot for a promo for the airline company and the video advert is already grabbing eyeballs on social media.
Revolving around the airline's tagline 'Flying... it just feels new again', Deepika can be seen enjoying her flight with the enthusiasm and wonder of a child.
"It is a matter of great pride for me to be associated with Vistara, a brand that is reliable, warm and friendly; a brand that carries the lineage of Tata and Singapore Airlines...The new TVC aims to capture that feeling in a charming and evocative manner," Deepika said in a statement.
The airline has been giving a sneak peek to its customers through its ongoing teaser campaign #WhichStar running on various platforms, that has captured the imagination of many.
"Our new brand campaign with Deepika Padukone highlights the unique feeling of flying Vistara. Through this campaign, she has brought to life the special spark of happiness that people feel when they fly with Vistara, the airline that is proud to carry the remarkable heritage of Tata group, JRD Tata, and Singapore Airlines", Phee Teik Yeoh, CEO, Vistara said.
-- quotes from IANS
Watch the TVC here: