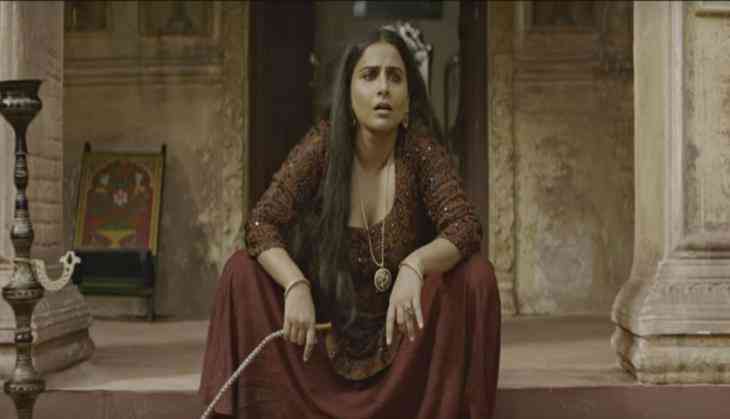 Vidya Balan (still from the film Begum Jaan)
A fan crossed the line of decency while interacting with the actress.
Recently Vidya Balan was taken aback by a fan. She was at Kolkata airport along with Srijit Mukherji, the director of her upcoming film, Begum Jaan. A male fan approached her, requesting for a selfie with her. Vidya obliged willingly but was soon taken aback as he tried touching her inappropriately.
The male fan put his arm around her shoulder, even without seeking her consent. Vidya immediately got away from him and warned him not to do it again. But the adamant fan seemed in no mood to listen. As he tried attempting another selfie with her, he repeated his action. This really infuriated the otherwise calm and easy going actress and she screamed at him saying, 'this is not right'. Vidya then walked off in a huff. She was later apparently heard saying that she's a public figure but not a public property.