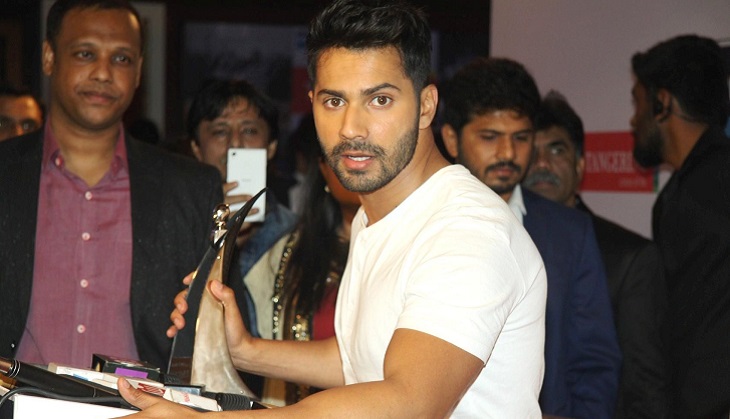 Of course The Jungle Book has performed exceptionally well at the Indian Box Office and has collected over Rs 100 crore. However, while many industry insiders are of the opinion that Hollywood is a major threat for Hindi films, actor Varun Dhawan believes that The Jungle Book did well because it is more of an Indian film with fantastic visuals.
The actor, who interacted with the media after unveiling the Captain America statue at an event in Mumbai, said,
Also Read: Varun Dhawan lends his voice to Captain America. Who will dub for Iron Man & Spider Man?
"I think Jungle Book is an Indian film as we cannot forget Mowgli. We have grown up on the tune and we adopted Jungle Book as we consider it is based in India. I think it is a fantastic film. And the Indian audience does want better cinema and better visuals."
A few days ago, Shah Rukh Khan had said that the day Bollywood will have no superstars; Hollywood will take over the industry. Reacting to that, Varun said,
Also Read: 'Bollywood thrives on superstars': Shah Rukh Khan on Fan, fame and Bollywood
"I don't think Hollywood will ever take over Bollywood. To be frank, I don't like the term Bollywood as we should be named the Hindi Film Industry. We have some great, talented people over here and I don't think they (Hollywood) can do what we do and vice versa. We have our artistes over here and I think in a country like India, an artiste will always have a voice."
Captain America releases in India on 6 May, 2016 in Hindi, English, Tamil and Telugu.