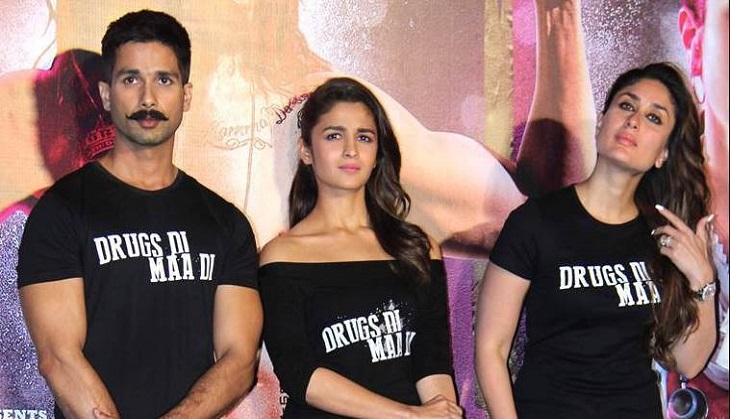 Abhishek Chaubey's drug drama, Udta Punjab, starring Shahid Kapoor, Kareena Kapoor, Alia Bhatt and Diljit Dosanjh got nearly 40 cuts from the censor board for the excessive use of explicit language.
Apart from the language, the censor board also had issues with a few visuals and they have asked the makers to tone down the content. Following the cuts, producer Anurag Kashyap and Vikas Bahl from Phantom, instead of following the norm of approaching the revising committee, have decided to directly approach the tribunal to seek relief.
Also Read: Udta Punjab: Alia Bhatt was not the first choice for the Shahid Kapoor - Kareena Kapoor film
The makers want the board to clear the film with no cuts and grant it an 'A Certificate' as toning down the content would dilute Udta Punjab's impact. The film revolves around drug addiction in Punjab. Shahid Kapoor will be seen as a rock star, Diljit Dosanjh as a police officer, Kareena Kapoor as a doctor and Alia Bhatt as a Bihari migrant.
The movie is slated to release on 17 June, 2016.