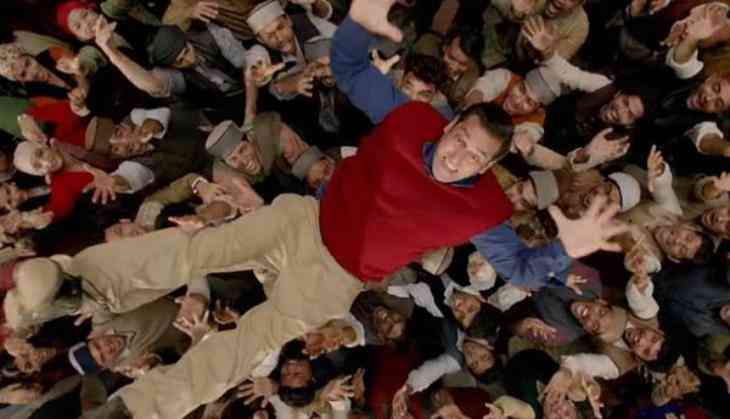 Tubelight new Song Radio: Salman Khan's innocence on high
The fans of Salman Khan are eagerly waiting for the trailer of Salman Khan upcoming movie Tubelight. The teaser of the film has already been out and the trailer is going to come out on 24th May.
In the midst of this, the makers have given a treat to the fans by releasing the first song of Tubelight - Radio. On 16 May, the makers of the upcoming film have released the song, in which all can be seen celebrating something.
The song shows Salman Khan enjoying and celebrating a good news with the locals and dancing on the streets. Other actors like Zeeshan Ayyub and Om Puri are also celebrating with Salman.
The best part is that the makers have given preference to the glimpse of the late veteran actor Om Puri.
The movie is going to release on 23rd June 2017.