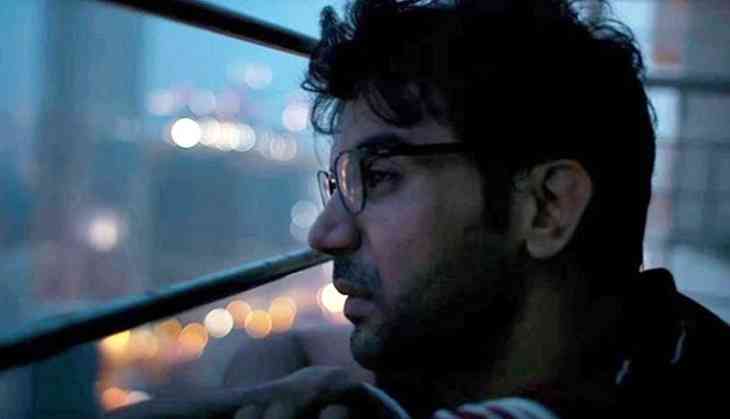 It takes courage to be part of a film of this kind, for the director and for the actor. And one can't think of any combination better than that of Vikram Motwane and Rajkummar Rao to come up with something like this, armed with dollops of sexy confidence.
Shaurya (Raj kummar) is desperate to get a house on rent in his limited budget or else he would have to let go of the girl of his dreams, Noorie (Gitanjali Thapa). So he falls for the seemingly dicey but convenient for the time being offer made to him by a broker. So Shaurya moves into an apartment on the 35th floor of a completely deserted building. Shaurya gets trapped inside the flat as the door bangs itself shut and wouldn't open. Caught in a nearly empty flat without food, water or electricity to charge his mobile, Shaurya is caught in a terrible situation. He starts resorting to desperate measures to quell his hunger, thirst and the craving for freedom.
In a world where movies use all kind of crutches to hold the audience's interest, Trapped simply keeps you hooked with its powerful execution and a mind blowing performance by Rao. Even as he is scrounging the empty barrels for water or eyeing even a cockroach hoping to ingest it, you have despair and panic slowly building up within you.
Shaurya's screams for help goes unheard, in a way resonating this bustling city's growing apathy towards those in need. It is to Vikramaditya's credit that he chose to experiment with a subject like this, and of course, for picking Rao to deliver that performance to us.
Rating: 4 Stars