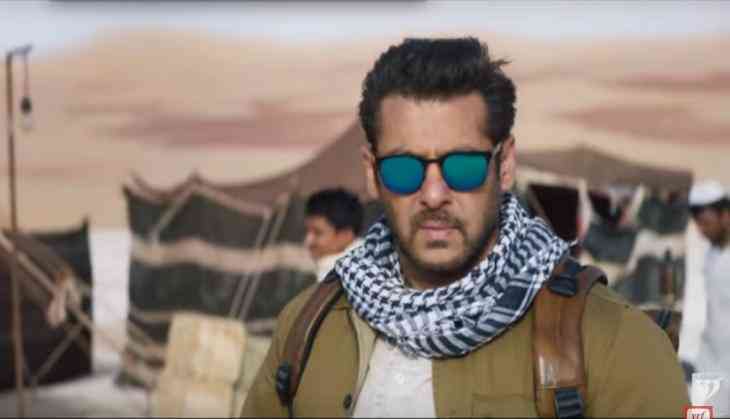 Tiger Zinda Hai all set to release soon, here is a list of 7 Salman Khan films that didn't release
Bollywood superstar Salman Khan is someone whose films are always counted as the most awaited films of Bollywood. The actor is all set to be seen on silver screen once again with his new film Tiger Zinda Hai. Salman Khan will be seen with Katrina Kaif in this action thriller film.
Till now only two songs have been out of the film and both the songs were hit at the Internet platform. Now fans are eagerly waiting for its release.
Today, we are going to tell you about 7 Salman Khan movies that did not release on the silver screen:
1. Raju Raja Ram - Salman Khan worked in David Dhawan's film Raju Raja Ram, and Jackie Shroff, Govinda also played leading roles in the film. The Manisha Koirala film couldn't release due to some financial issues.
2. Dus - The filmmaker Mukul Anand made Dus taking Salman Khan and Sanjay Dutt in lead roles, but in the middle, Mukul Anand died and the project got shelved.
3. Gheraav - Rajkumar Santoshi signed Salman Khan and Manisha Koirala in one film Gheraav but the film got shelved after the 'Muhurat' shot.
4. Dil Hai Tumhara - Salman Khan signed Dil Hai Tumhara with Sunny Deol and Meenakshi Seshadri, this film also was supposed to be directed by Rajkumar Santoshi but it got shelved due to dates.
5. Buland - Tiger star signed a film opposite actress Somi Ali, both even completed half shooting but later the film got shelved.
6. Ae Mere Dost - Salman Khan signed Ae Mere Dost with Arbaaz Khan, Karishma Kapoor and the shooting of the film started with the first song, but later the project got shelved. Later the song was used in Majhdhaar in 1996.
7. Rannkshetra - People loved the chemistry between Bhagya Shree and Salman Khan in the film Maine Pyaar Kiya, later they signed another film but Bhagya Shree got married in the middle and the film got shelved.