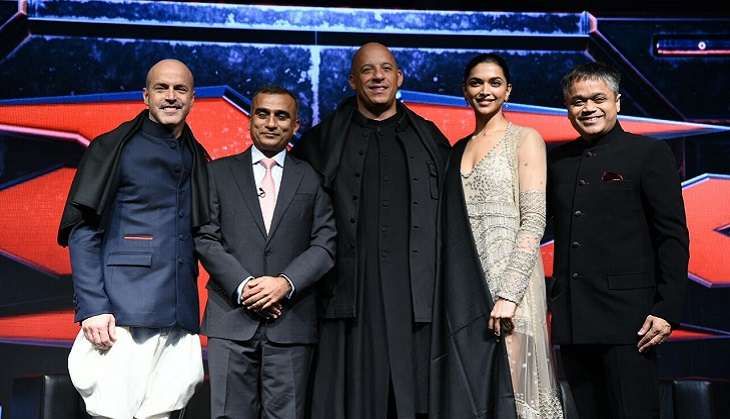 Ajit Andhare, COO of Viacom 18 Motion Pictures is gearing up for an eventful 2017 as his corporate has an impressive slate of release in 2017 that starts with xXx: The Return of Xander Cage and ends with Padmavati.
We got in touch with the honcho who revealed that releasing Padmavati during a non-holiday period is not a risk as they are confident about the content.
Excerpts:
What is the reason to release xXx: The Return on Xander Cage on Saturday and not Friday?
The strategy is to release the film ahead of the global premiere. The movie releases across the world on 20 January 2017, but we are releasing in India almost a week ahead of it. We have planned the release date keeping in mind Vin Diesel's logistics because we could release the film only after the world premiere in India. The important thing is not to worry about one day delay, but to see that the movie releases in India six days in advance.
How much do you think will xXx benefit in India due to Deepika Padukone's presence?
I think presence of a local talent benefits the film as well as the talent. When we have a local talent, the Hollywood film finds a wider reach in India and at the same time helps the local talent find recognition worldwide. We should be proud that our leading ladies are finding such wide recognition.
What is the vision of Viacom 18?
We are going to operate through a combination of Hindi, Hollywood and regional slate. Our attempt is to back the new age cinema and build our own niche in years to follow. Our main attempt is to make films that stand for itself and they stand to a commercial evaluation as well.
Padmavati is touted to be one of the costliest Indian films. Do you think it is risky to release the film on a non-holiday?
That's a very trade way of looking at it and we are not merely distributors. We are film-makers who identify scripts, work on them and then bring film live to the audiences. We have broken many conventions be it releasing a film like Milkha Singh in Ramadan or releasing a film like Queen during the examination period. So we are not traditional or conventional. We want to make great cinema. If we book Holiday release for a film and the same week has two more releases (Tiger Zinda Hai and Dutt Biopic in this case), it makes no sense. We are very rational and would prefer to release the film which would maximize the Box-Office outcome.
Do you think the definition of commercial cinema has changed over the years?
Content and star-power are coming together and the best example for that is film like Dangal and Airlift. I think this is a very good combination as we don't have to complete depend on any one factor. It is a great time when both things are coming together.
Transformers is slated to clash with Tubelight during the Eid 2017 weekend... (Cuts in)
We are not in favour of clashes and we want to maximize the window at Box-Office for our film. We will release only after careful consideration of other films releasing in that period.