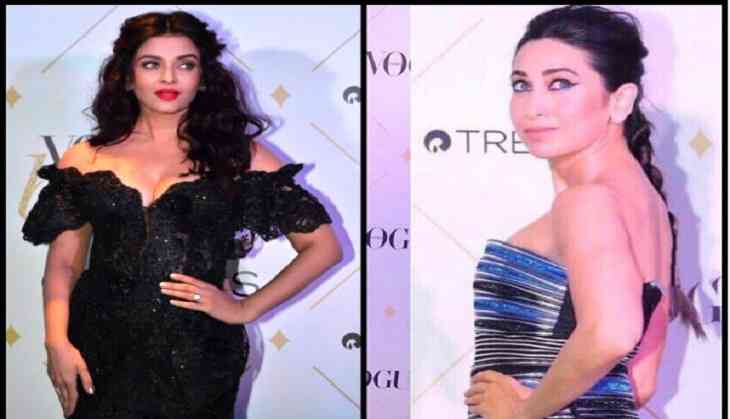 Aishwarya-Karisma (file pic )
At the recently held Award show organised by a beauty magazine, the two actresses came face to face.
The entire Bachchan family except for Abhishek Bachchan were present at the award function, along with Ash. Karishma Kapoor was also one of the invitees at the event. All eyes were on the two actresses how they would react to each other.
Abhishek had married Aishwarya after his engagement with Karisma broke due to some undisclosed reasons. There seemed to be no bad blood between the two actresses, but they chose to stay away from each other's paths to avoid awkwardness. They ignored each other.
Karishma continued sitting next to Akshay Kumar in the front row and walked out soon after the event.
On the work front, Aishwarya will be sharing screen space once again with Anil Kapoor after Taal in Fanney Khan.