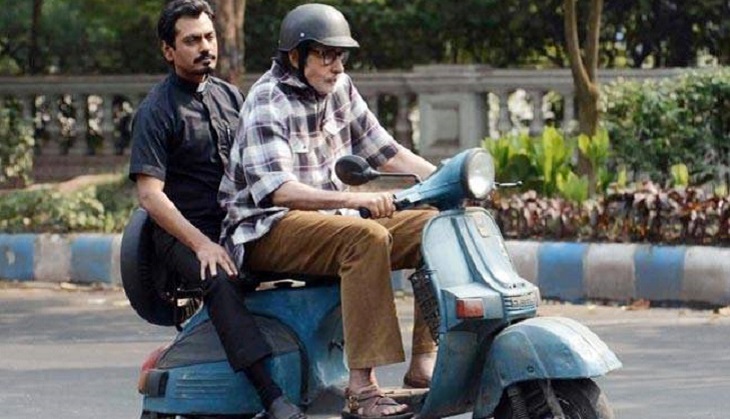 Amitabh Bachchan, Sujoy Ghosh and Vidya Balan launched the theatrical trailer of theirupcoming thriller, TE3N at an event in Mumbai.
Bachchan spoke about the subject that the Ribhu Dasgupta-directorial tackles and revealed that the film was shot from start to finish in merely 54 days at Kolkata.
"We shot for TE3N at Kolkata in just one schedule of 54 days. The entire film has been shot at real locations and not a single set was constructed for the film. We have shot at crowded areas of Kolkata with ease as the crowd in the city understands cinema," Bachchan said.
Also Read: Te3n trailer: Amitabh Bachchan, Vidya Balan, Nawazuddin Siddiqui in a thrilling whodunit
The veteran actor also said that he would not be surprised if viewers find similarities in the theatrical trailer of TE3N and his last release, Wazir.
"Yes, the trailer might look similar to Wazir because both films belong to a similar genre however both the films are completely different. Everyone claims that their film is different, but I can vouch for the fact that ours is actually a very different film," said Bachchan.
Speaking at the event, Vidya Balan got candid about thrillers, her favourite genre. "I just love the thriller mystery genre. It keeps me in the most excited while watching a film. I feel good when I watch a good interesting thriller," she said.
TE3N releases on 10 June.