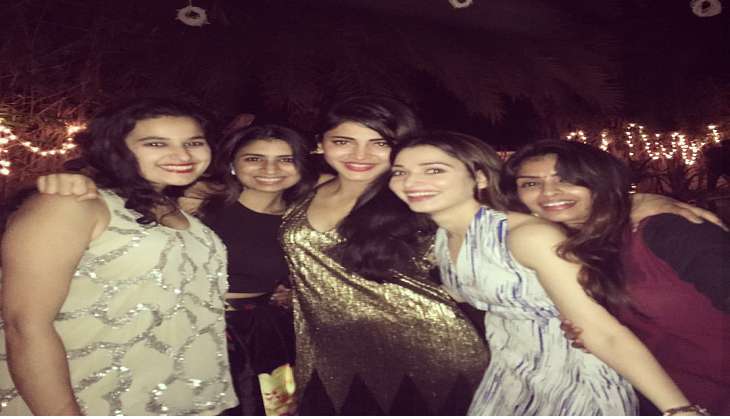 Tamannah was a special guest at Shruti's birthday bash recently
Tamannah Bhatia has been bonding with her contemporary Shruti Hassan. for a while now. Tamannah chose to take some time out last week to meet her new BFF Shruti Hassan to celebrate her birthday.
According to a source close to Tamannah says. " Tamannah and Shruti share a special bond, the two actresses may not be able to talk everyday due to their busy schedules, but they always make sure to make time on each other's birthdays. Shruti Hassan, who celebrated her birthday couple of days ago with close friends, had Tamannah as one of her special guests. It is said that Tamannah makes it a point to not miss her friend's special day at any cost. She had also brought a special gift for Shruti.
Tamannah says, "Shruti is a sweetheart and a dear friend. Since we both have tight schedules, we don't get much time to spend with each other the entire year so attending her birthday party is one way to be with her. I have been attending her birthday since the last three years and making sure to be with her on her special day."