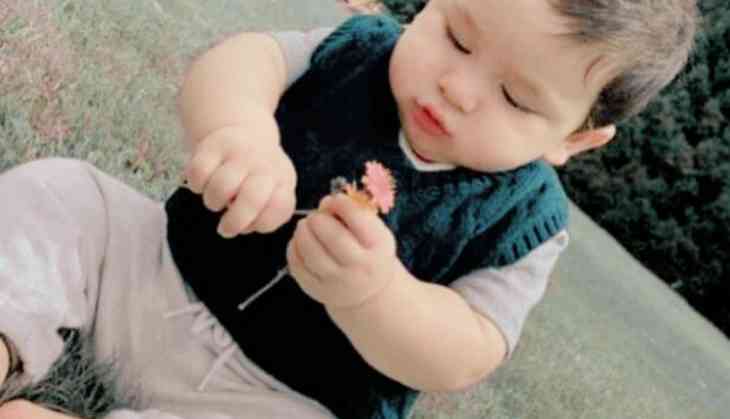 Bollywood actress Karishma Kapoor is busy enjoying the pre birthday celebrations of her winning nephew Taimur Ali Khan. Karishma has been actively posting pictures on Instagram and sharing all the joy with her followers. On Monday the doe eyed beauty took to instagram to share a couple of pictures to give us a peek into the upcoming birthday celebration of cutie pie Taimur.
Kareena Kapoor and Saif Ali Khan's son Taimur Ali Khan is turning a year old on December 20. The 12 month boy has been extremely popular for his chubby and adorable looks. And aunt Karishma is enjoying sharing his pictures.
Apparently one of Karishma's followers on Instagram earlier requested the actress to share pictures from Taimur's celebration. Maybe that is one reason that the actress is generously sharing photos of herself and the Pataudi family.
The follower wrote, "Helooooo dear @therealkarismakapoor plz plz plz plz share one pics with the whole family and taimur plz plz...wana be a part of your celebration from now....I hope you notice my comment and post a picture it's a request I'm are so so so so so so so happy for the Taimur birthday.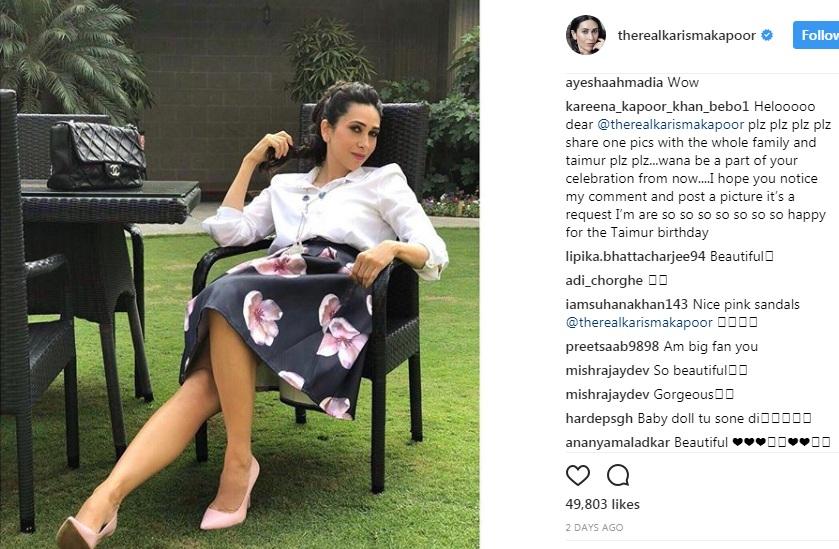 Karishma shared pictures of herself, along with her mom and children, another picture where she is seen posing with brother-in-law Saif Ali Khan and sister Kareena Kapoor, and the cutest photograph of all is where the little nawab Taimur Ali is posing with dad Saif Ali Khan and mom Kareena Kapoor. Checkout the pics below.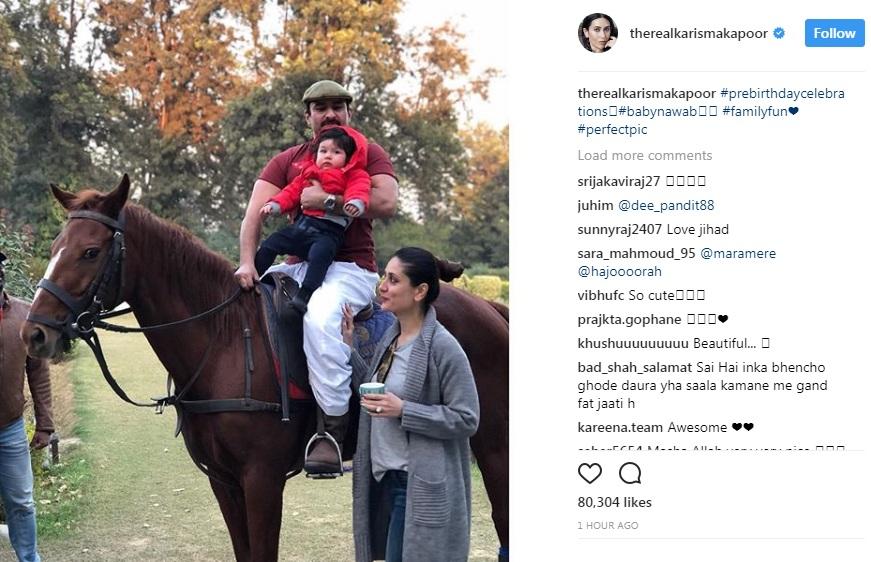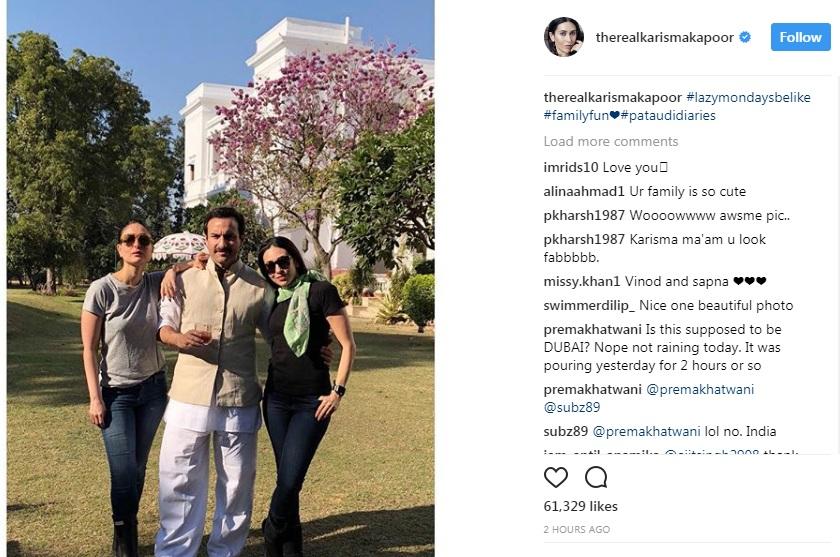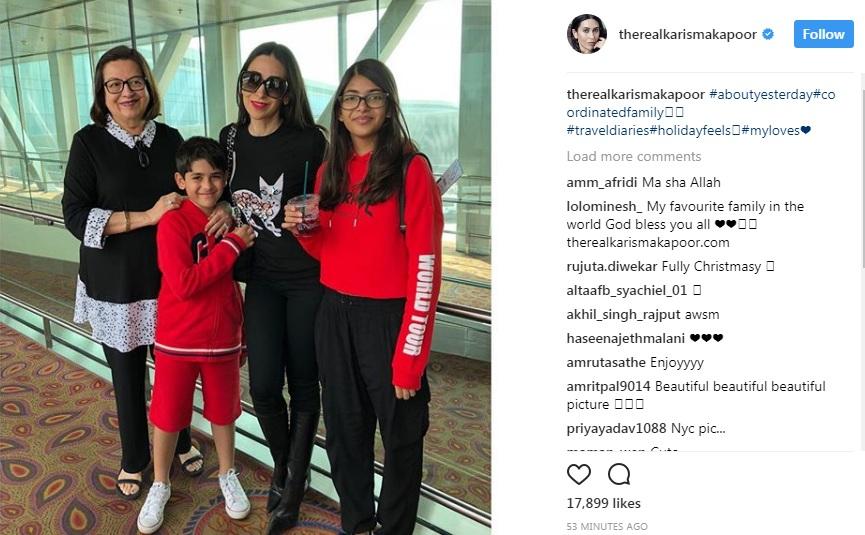 The Kapoors and Pataudis will mark Taimur's first birthday at the ancestral Pataudi home in New Delhi. It will be a closed affair between the two families.