Actor Pankaj Tripathi, known for his Sultan Qureshi portrayal in Gangs of Wasseypur, is currently garnering appreciation by the truckloads for his recently-released film Nil Battey Sannata.
The actor, who also provided comic relief in films like Dilwale, Dabangg 2 and Singham Returns, spoke to Catch about his journey in the film industry, the power of commercial cinema and and lot more. 
Excerpts: 
About reach of Bollywood films:
"I think entertainment is very essential in a individual's life and cinema is the widest medium of entertainment in India. We need to take steps to ensure that all our films release not just in the metros but even in small villages. I hope our film Nil Battey Sannata gets a release even in the smallest village. The story is set in a village and it is very necessary that it reaches that segment of the audience. Though films are meant to entertain, it's great if a film manages to give out a message and makes people think at the same time."
Also Read: #CatchChitChat: Swara Bhaskar on why films like Nil Battey Sannata need a Prem Ratan Dhan Payo
Struggle in Mumbai:
"I am a part of this industry since the last 13 years but the audience noticed me recently with films like Gangs of Wasseypur, Dilwale and Dabangg 2. I remember coming to Mumbai by train on 16 October, 2003, without the slightest idea about the film industry. I never lost hope as I come from a very small town in Bihar and whatever I got in Mumbai was a bonus. I had nothing to lose in Mumbai and the only thing I lost was the quality of oxygen. I was offered a big role in Ram Gopal Varma's movie Contract, but I still don't know what went wrong. He sat with me for so many days, discussed the character and my approach towards acting but at the end of the day, did not cast me. So I was a bit disturbed. But later, the film did not do well and people don't even remember the actor who essayed my character in the film. I think we all act as per the script written by God."
Also Read: 'Bollywood thrives on superstars': Shah Rukh Khan on Fan, fame and Bollywood
About small roles in big films like Dilwale:
"I think films like Dilwale have a very big reach, so irrespective of the audience response, the film has a very wide release. By being a part of a film like Dilwale, my attempt is to make my presence felt in the film. When I manage to make my presence felt, people will notice me and come to watch my other films. The power of my small independent cinema is the story and not star power. 
On the flip side, the power of Dilwale is star power. I went to a small down in Chhattisgarh recently, not a single person came to me and said 'I watched your work in Masaan' but everyone said 'You were funny in Dilwale'. If there is no commercial cinema in India I think theatres will be dead. Big commercial films have saved the Hindi film industry. Being an actor, it is my responsibility to be a part of films that create social awareness as well as projects that are hugely commercial."
Also Read: #CatchChitChat: Experimenting with roles is not everyone's cup of tea, but it is my glass of wine, says Randeep Hooda
About Salman Khan and Shah Rukh Khan:
"I think acting style does not matter for superstars like Salman Khan, Shah Rukh Khan, Aamir Khan and Hrithik Roshan. The audience will go to watch a Salman Khan film just because he is a part of it. I think one cannot attain what Salman Khan has achieved purely on the strength of acting. To be Salman Khan, you need super powers. 
On basis of your acting prowess, you can be Nawazuddin Siddiqui or Irrfan Khan but to be Salman or Shah Rukh, you need something else. These stars are beyond acting. They are not regular people; they have some power because of which they are superstars."
Also Read: Raees vs Sultan: 5 reasons why Salman Khan-Shah Rukh Khan should NOT clash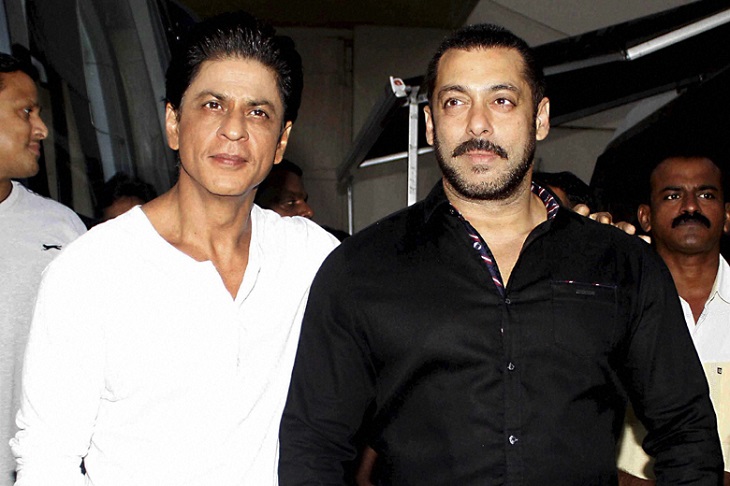 Nil Battey Sannata stars Swara Bhaskar in lead.