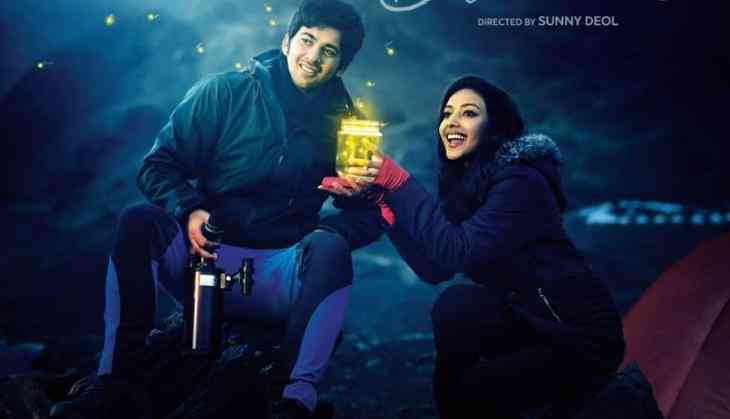 Post the release of his comeback film Ghayal Returns, actor Sunny Deol announced that he will be making his son Karan Deol's debut film Pal Pal Dil Ke Paas. He also announced the film with a short teaser in 2017 before starting the shooting. Later it was told that he went through 400 aspiring actors auditions to just finalize the leading lady of the film. Newbie actress Sahher Bambba will be making her Bollywood debut with Karan Deol in Pal Pal Dil Ke Paas.
Now finally after two years in the making, the director-actor Sunny Deol has shared the posters of the film on the most romantic day Pal Pal Dil Ke Paas. It looks like the film will be an ultimate romantic saga and with this, the actor also announced the release date of the film.
Sunny Deol while the posters on Instagram, wrote "For a father, it's a moment of pride to look at their children achieve what they have always strived for! .Presenting to you #PalPalKePaas starring #KaranDeol and #SahherBambba @ZeeStudios_ @shariqpatel @SunnySuperSound"
While in his other post, he wrote, "As a father, I am nervous at the same time I am proud to present my sons first poster. Today @imkarandeolbegins his cinematic journey, wishing him love, luck and success. Presenting to you #PalPalKePaas starring Karan Deol and @sahherbambba @aapkadharam#ShariqPatel @zeestudiosofficial#SunnySoundsPrivateLtd"
With that, he also shared the motion poster of the film with a caption, "Direction has always been something I have thoroughly enjoyed but I will admit that this time it was very different.. but in a good way! Presenting to you @imkarandeol and @sahherbambba in the first motion poster of #PalPalDilKePaas"
Get ready to experience an adventurous love story which will be cherished for a long time. #PalPal❤KePaas in cinemas on 19th July.#KaranDeol #SahherBambba @shariqpatel @ZeeStudios_ @SunnySuperSound pic.twitter.com/WQ6SBEf172

— Sunny Deol (@iamsunnydeol) February 14, 2019
Let us tell you that the film is slated to release on 19h July 2019, and it is the second film that Sunny Deol has directed followed by Ghayal Returns.
Also Read - Kangana Ranaut to direct her own biopic, will Hrithik Roshan and Karan Johar be shown? Here's what actress respond