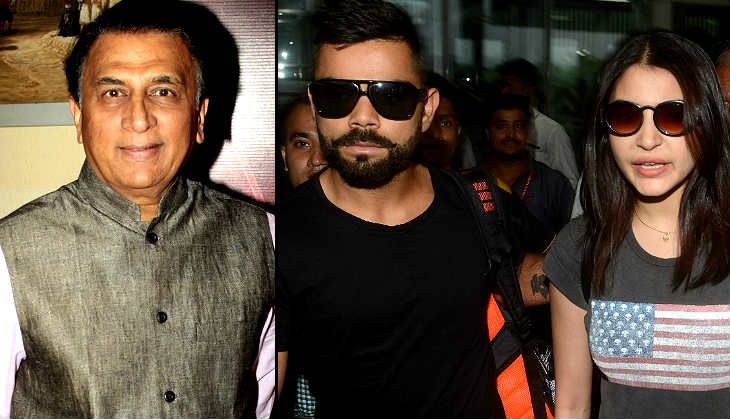 After Indian cricketer Virat Kohli took to Instagram to slam the Anushka Sharma trolling session, legendary cricketer Sunil Gavaskar has also defended the actress. Gavaskar claimed that if there's anything Anushka has given to Virat, it is stability.
Commenting on the mentality of those who have been trolling Anushka, specially referring to her relationship with Kohli, Gavaskar said:
"All I can say is that they are frustros. I don't have an idea of the status of their relationship. But she is a lovely girl and they looked absolutely terrific together. And she brought a lot of stability in him at a time when he was just emerging as a lynchpin of India's batting. He himself has said that she has brought a lot of positivity in his life and career."
Also read: Virat Kohli shuts all Anushka haters up with a strongly worded Instagram post
"For people to say that she was sitting in the stands and he got out. What would he get? He doesn't get to see her if he gets out on the first ball. He can't go out from the dressing room and meet her up over there. So, all I can say is they are frustros and they have no love in their lives, and therefore, they are taking it out on the poor girl, who has been there, been a support and backed him."
Also read: Watch Emraan Hashmi as Azhar during World T20 India vs West Indies semi-final clash
Gavaskar further summed up his views for the PK actress in one line and said:
"In my opinion, she has only helped him grow as a human being and as a cricketer."
--
Statements given to NDTV
He called Anushka a 'lovely girl' and said: