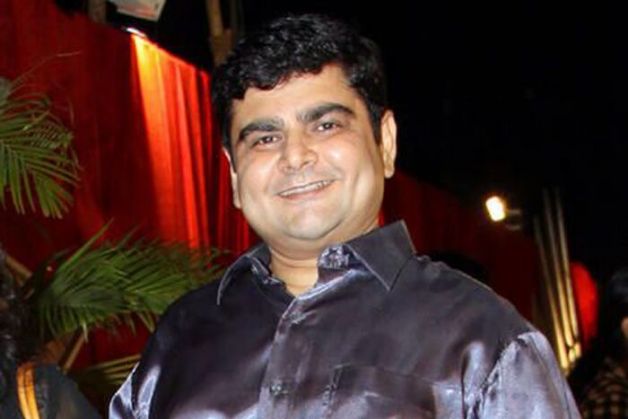 Known as Gattu from Baa, Bahu aur Baby, Deven Bhojani is all charged up for his new show Sumit Sambhal Lega which is an adaptation of international show Everybody Loves Raymond.
The actor talks about the new show, the reason for his absence from television and lots more.
You are directing a new serial 'Sumit Sambhal Lega.' How does it feel to be behind the camera instead of acting in front of it?
I wanted a break from acting after 'Baa, Bahu Aur Baby' and I went abroad to brush up my skills as a director. I applied in University of Southern California, which is one the best for a filmmaking course and has guest speakers like Steven Spielberg, James Cameron and George Lucas. It really helped me and I got to know students from other parts of the world.
Direction feels great. It is not the first time -- I have directed 'Sarabhai V/S Sarabhai' which had elite humour and also 'Khichdi' which was a black comedy with over-the-top characters.
What is your new show about?
'Sumit Sambhal Lega' is an official adaptation of 'Everybody Loves Raymond' which is very famous.
Do you think Indian audiences will take to an adaptation of a foreign show?
I am very positive that the Indian audience will take to this show. It is a family-based show that explores the interpersonal relationships within a family. Our show is not only for masses but also for the classes. It is very relatable and the humour is not forced. Namit Das plays the lead and he is a fantastic actor and my team has done a brilliant job.
What are the similarities between the shows?
Well, it is an adaptation. Each and every script is sent to them through email and the original makers give suggestions. Since we have a different target audience in India, it demands some changes. Of course, they have adult humour in their show which we need to be careful when it comes to the Indian audience (laughs). The show has many elements -- humour, warm moments, the saas-bahu track, interactions between father-son and brothers.
What is your directorial style?
We follow the foreign style of making; which is time consuming. We have meetings for every episode where we go through the reading of the entire episode which has been adapted from the original. Everyone including the creative directors and actors makes their contribution after a lot of brainstorming and improvisation. We shoot the entire episode in one take with a multi-camera set up which requires a lot of rehearsals.
Besides directing, will we see you making an appearance on this show?
There are no plans as such but if I suit a character, then I may appear for an episode. People are insisting that I should act.
Buzz is that Harsha Bhogle is appearing on the show,
True. Many celebrities will appear on the show.
'Sarabhai VS Sarabhai' is a cult favourite. Many people want to know is a sequel is on the cards.
I have no clue.
-By Bollywood News Services