Shah Rukh Khan is currently gearing up for the release of his film Fan, which will see him play a double role - his first since the 2007 blockbuster, Om Shanti Om.
The thriller, directed by Maneesh Sharma, will see Shah Rukh essay the role of a superstar and his doppelganger, an obsessed fan.
During a recent group interaction, the superstar told Catch about how Fan was unlike any of his previous projects. He also shared his insights on the life of a superstar.
Excerpts from the interview:
What are your thoughts on working with a young director like Maneesh?
When I am ready to work with new actresses, why should I be apprehensive about working with new directors? I think judging a person's creativity by his age is the most immature thought one could have. 
I wouldn't have made it as an actor had Juhi Chawala refused to work with me. Or had Yash Chopra refused to work with me. So talent has nothing to do with age or being new to the industry. 
Once I interacted with Maneesh, I felt that he is a very special film maker. I really loved Band Baaja Baarat. I am grateful that I got a chance to work in a good film like Fan. Only a young person can think of directing a film like Fan. You have to go by your instinct.
What made you sign on for Fan?
This film is very interesting, especially because of the presentation. The film is about a superstar which Maneesh very graciously says is of my calibre. The film also features a fan who loves this star immensely. 
Why would I play a superstar on screen when I am a superstar in reality? I signed on because the concept of Fan piqued my interest. 
Was it easy to play yourself on screen?
For me, the biggest takeaway from Fan was learning how to stop being Shah Rukh Khan - in terms of both the roles. 
It is very difficult to play a superstar on screen. Trust me, it was more difficult for me to play a superstar than a fan. I had to unlearn being Shah Rukh Khan and the credit for that goes to Maneesh.
How did Fan come about?
Much credit goes to Aditya Chopra. I shot for Fan while shooting for Happy New Year and I did that because I wanted to see how the VFX looks. Initially, we were not too happy with the output but Aditya Chopra, the VFX guys and the make-up artist came up with an idea. It is just the faith of the producer that made Fan happen.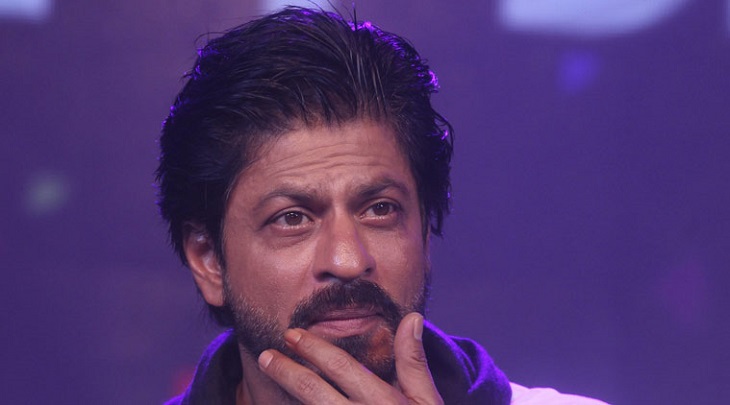 You've been asked this before. But what is it like to be Shah Rukh Khan?
Stardom hasn't hit me till date. People ask me if I miss living a normal life. The only thing I tell them is that I don't desire to live a normal life. I want people to stand outside my house and I want to be loved by many people. I have no qualms about being a star. I have been fortunate enough to live like a star for 25 years and I would love to die like star. 
I don't want to be anything but Shah Rukh Khan. I miss nothing being a superstar. I think I was born to be a star.
Like Gaurav the fan, were you ever obsessed with a star when you were younger?
I'm going to hold it against you for asking me about my younger days. Because I think I am still very young. I have never been a fan of any actor as such because I had to start fending for myself very early in life. 
I think being in love and being a fan is a very beautiful feeling. I never had the time to be anyone's fan because my parents died at a very young age. I say this without any sort of arrogance that I became a star before I could be anyone's fan. 
I have not been a fan, but I have admired the work of many people like Amitabh Bachchan, Rishi Kapoor, Milkha Singh, Mohammad Ali, Sunil Gavaskar, Kapil Dev to name a few.
Does Fan work as both commercial and niche cinema?
I can't please everyone all the time. As a creative person, I would love to be a part of an out-and-out entertainer like Dilwale or a completely understated film like Asoka. 
Many people will step forward and give me their opinions on the films I should and should not do. But as an actor, I have to go ahead with my instinct. 
I don't think the struggle is to make a big blockbuster which earns crores at the Box Office, but to make a film which will please everyone with one little story. 
I think Fan is quite special and we hope that it transcends the boundary of commerce and niche.
What keeps Bollywood going? And what areas need improvement?
I think that Hollywood films will take over the Indian film market if we don't change our technology and if we don't change our style of storytelling. 
The film industry only survives because of superstars. Countries that don't have superstars don't have a film industry to speak of. You can check that out. 
The only reason Indian cinema has been around for so long is because viewers love the actors. Having said that, if you do not hone your techniques, it is very difficult to survive. 
We have very talented actors and some great producers and technicians. But now that India is exposed to international cinema, we need to pull up our socks. We need to dress up our films in a particular way.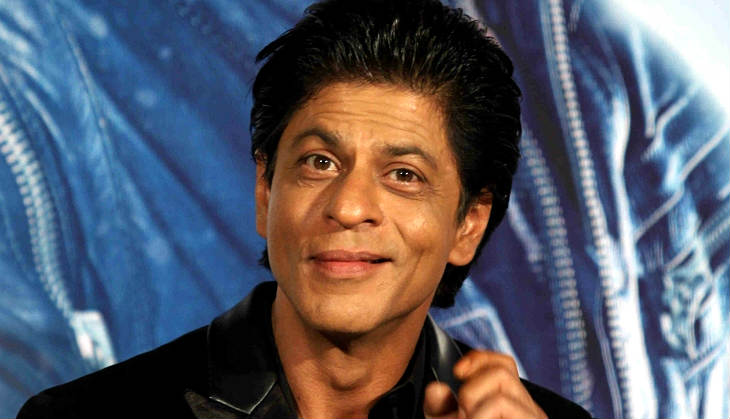 They say fame is short-lived. What is your take on that?
I have a strange confidence that this will not happen. What you have asked me is right and it will happen at some point of my career. But I have protected myself from that fact. 
I believe that I will never lose my stardom and if I have to be practical, then yes this is the reality. I think people who were better actors and bigger stars than me have lost fans, so who am I? 
But having said that, I live in a zone which is my own creative reality so yeah, I live in a false world but I believe it will never happen.
Fan hits the big screen on 15 April.