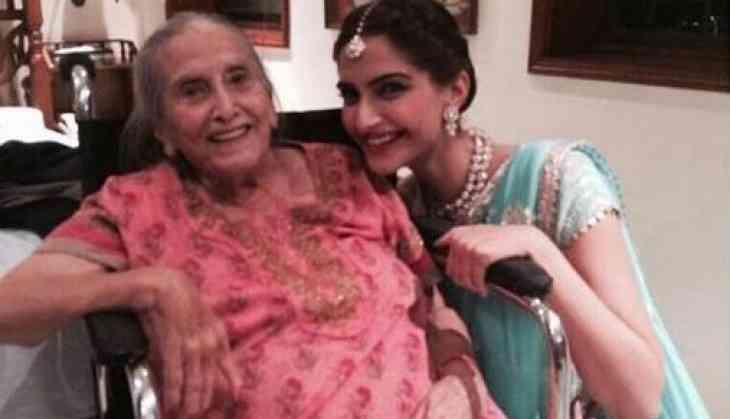 Maternal grandmother of Sonam Kapoor, Draupadi Hingorani Bhambani, has passed away in the wee hours of 29 April.

The 31-year-old actress took to Instagram and shared a nostalgic photo alongside an emotional message to share her grief.

The actress wrote, "Love you nani, will miss you so much. Thank you for teaching me everything.. 23/5/1928 to 29/4/2017 Draupadi/Duru Hingorani Bhambani always in our hearts."
Sonam's younger sister Rhea Kapoor also shared an emotional message mourning the death of her nani.
She wrote, "What a lady, what a legacy. I will always remember you as my spirit and my strength nani. I love you forever. #duru."
On the professional front, Sonam Kapoor is currently shooting for her upcoming movie 'Padman,' which also stars Akshay Kumar and Radhika Apte in the lead roles and Amitabh Bachchan will also be seen doing a cameo in the movie.