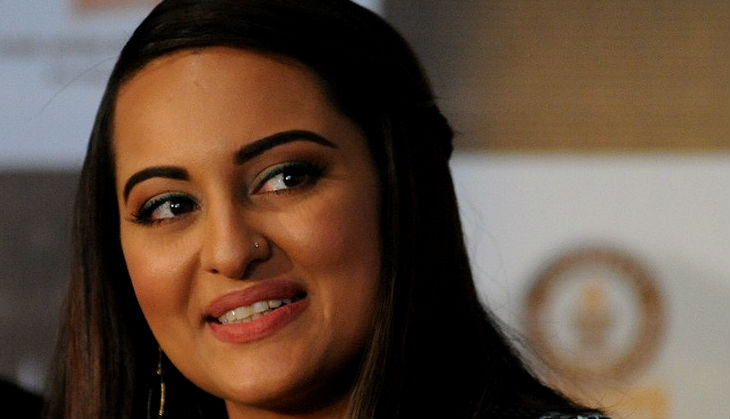 After a long break from the big screen, Sonakshi Sinha is back with a bang in the forthcoming woman-oriented Akira directed by AR Murugadoss. Apart from playing the titular character, Sonakshi has also sung in Akira. Talking about singing in a film and more, the actor interacted
with m
edia of late. Excerpts:
Was it difficult to do the action sequences in Akira?
Bahut papad belne pade! It was very tough, very gruelling and I had to go through very hard training in Mix Martial Arts (MMA). I had to work on myself so that it looks convincing; it should not look like 'Yaar yeh kya kar rahi hai!'
Akira is a very different role; I don't think it has been attempted by any heroine in Hindi films. I am really happy with the response we are getting for the trailer. I am sure my hard work in this film too will be appreciated.
What is the meaning of Akira?
Akira is a Sanskrit word which means graceful strength and which applies well to this girl in the film. She is graceful, strong and she knows to use her strength and power.
Sonakshi Sinha in a still from Akira (YouTube screen grab)
Why does the Akira director AR Murugadoss shy away from the media?
From the kind of films he makes - full of action and dhamaal -- you can't make out but he is actually a very shy person.
Director Anurag Kashyap is acting in Akira and plays a crucial character. As a filmmaker, did he offer you a movie too?
At the moment, I don't know what he is making. What I do know is that Akiramein unhone bahut hi behtareen kaam kiya hai as an actor. As a villain, he is very menacing. In fact, I asked him to act more often because he was so good in the film, he is being appreciated in the trailer also.
Previously, you had sung for the music video Ishqholic and now you have sung the song Raj Raj Ke in Akira. Will you be singing some more from now on?
Gradually, I would like to start singing more. I do eventually want to have a career in music. I am really happy my first song has been recorded for Akira with Vishal-Shekhar as they were of tremendous help to me. I had a lot of fun recording it (laughs). Shekhar joked, "Teen-chaar aur gaake chali jaa, itna jaldi ho gaya." It is a great song.
Women are taking-up more central characters in films these days. Comment.
Yes, they are. I think it's about time that they did! There are some great characters that are being written for women in today's films and I am really happy that the audience have become so receptive. It's a great time to be a woman in Indian cinema.
-- Amit Sheth, Bollywood News Service