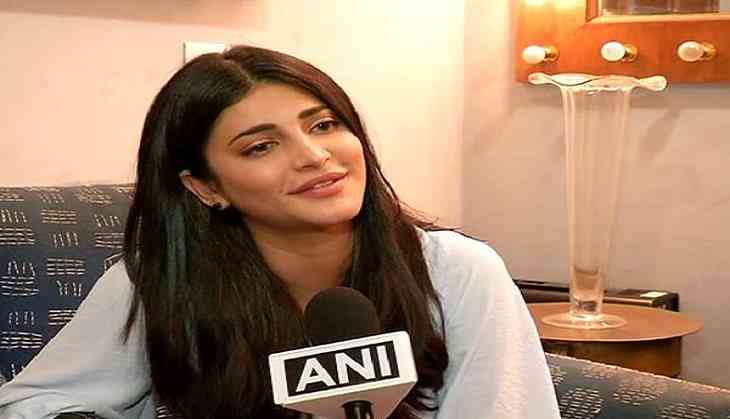 Actress-musician Shruti Haasan made a brief visit to the Golden Temple here and found the experience unbelievable.
"It was such an unbelievable experience. I've been wanting to come here since I was a child, but never got a chance. The energy and atmosphere is just indescribable. The people here have also been so lovely and hospitable. I'm so thankful for this incredible feeling," Shruti said in a statement.
According to a source, she was in Chandigarh for an appearance for a brand that she endorses.
"Since she had the next day off, she decided to make the most of it and dash off to Amritsar and pay her respects at the Golden Temple," said the source about her visit to the city on Friday.
"She has always wanted to visit Amritsar and of course the Golden Temple. She was meant to do so during the promotions of her last film, but due to change in plans, it didn't happen. So when she saw the opportunity with this trip, she decided to take it. She attended the night Aarti at the Golden Temple," added the source.
She will be next seen on the big screen in Tigmanshu Dhulia's "Yaara".
-IANS