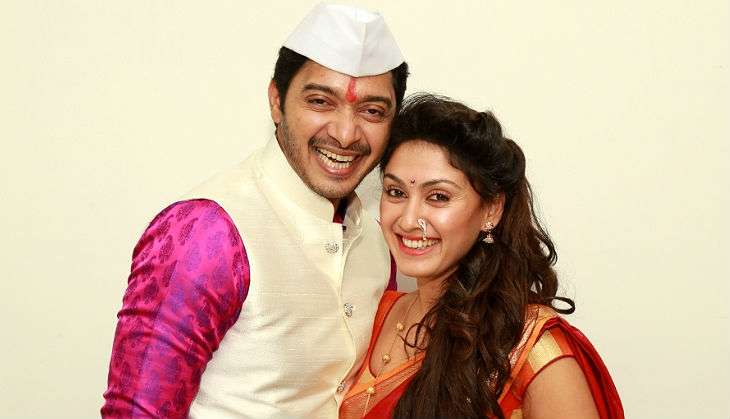 Actor Shreyas Talpade is gearing up for the release of his upcoming film - Wah Taj - with Manjari Fadnis. In the satirical film, he portrays the character of a Maharashtrian farmer who claims the land on which the Taj Mahal has been built belongs to his ancestors.
The Golmaal actor has been on a promotional spree for the film and visited the national capital recently. Both Manjari and Shreyas seemed quite confident about their film.
"Wah Taj is a satire and it has a very strong message. Unfortunately, I can't reveal the message as then I'll be revealing a lot about the story. But, there's a very deep message in the film. The film point towards the plight of farmers in our country. And all of this has been done in a humourous manner. Koi gyaan nahi baant raha hai film mein (no one is preaching anything in the film)."
Also read: Riteish Deshmukh: Real life Banjo players told me that people use them as decorations at events
Talking about his character, Shreyas said:
"My character, Tukaram, represents 95% of farmers who exist in our country. Zameen maa hai har kisaan ke liye humare yahan (His land is his mother for every farmer in our country), and that's the reality we have tried to show in the film. Even when somebody asks Tukaram what are you going to do with the land on which the Taj Mahal is built, even if we agree that you are the owner of this land, Tukaram, quite honestly says I am going to remove Taj from this land and convert it into a farm."
Wah Taj is facing a Box Office clash with Riteish Deshmukh's Banjo. Both films are hitting the screen this weekend, on 23 September.
Also read: Deepika Padukone just picked Ranveer Singh over Ranbir Kapoor with an adorable gesture