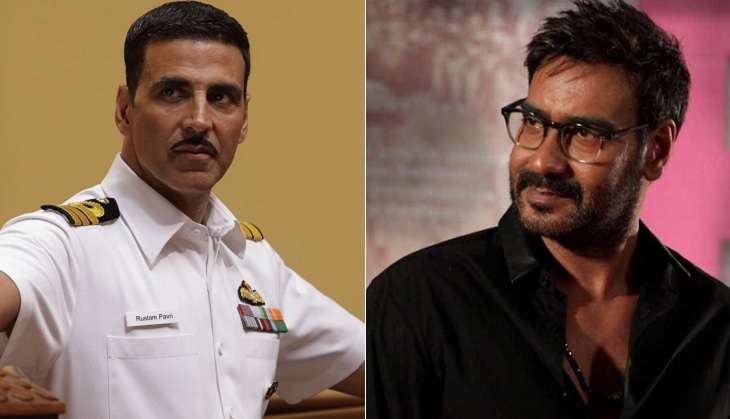 It appears as though all of Bollywood is rallying behind Akshay Kumar's Rustom. Earlier this month, Salman Khan kicked off a countdown to the release of the film. After Salman's move, the likes of Ranveer Singh, Varun Dhawan, Sonakshi Sinha and Arjun Kapoor joined the list, expressing their excitement about the film.
In a recent Twitter chat with fans, Ajay Devgn was asked to share his thoughts about Akshay Kumar's upcoming romantic thriller. He said:
"I loved the trailer of Akshay Kumar's Rustom and I am sure it will do very well at the Box-Office. I have personally spoken to Akshay and have already wished him the best."
When Devgn was asked to give some details about the plot of Shivaay, he said:
"It is too early to talk about it but all I can say is that the film is a very emotional human drama with a backdrop of action. It is something which I wanted to make since a long time but I assure you, it is a very simple story."
Shivaay hits the big screen on 28 October 2016.