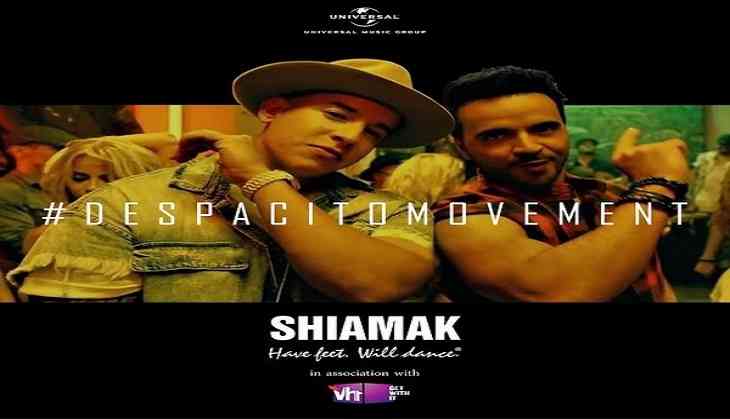 To celebrate the success of Luis Fonsi and Daddy Yankee's 'Despacito Remix' featuring Justin Bieber in India, Universal Music India and Shiamak Davar are launching a dance movement titled ' The Despacito Movement.'
The movement encourages dancers from across the country to groove to the song and send in their rendition of choreography to it.
The Record label has kicked off this campaign on their social media pages for fans to send in their entries. The best dancers will be handpicked by Shiamak Davar himself to be a part of an Indian dance video for the song.
For the first time, ever, an Indian Dance Video will be choreographed for a hit song. The video will showcase an Indian twist to the Spanish song.
Peurto Rican superstar Luis Fonsi of the hit song says "Hello India, I'm so thrilled, excited & honored to know that my song Despacito is #1 in India! Thank you so much for the support. I hope you guys keep dancing & checking out my song."
Sharing excitement for the collaboration, choreographer Shiamak Davar said, "I'm excited to get the opportunity to choreograph the India Video for Despacito. I'm all for collaborations especially when it helps us showcase the uniqueness in our Indian Style, movement and choreography. I love the song and I'm really looking forward to choreographing the video!"
Ever since its release, ' Despacito Remix' has crowned the Billboard Hot 100 chart for the sixth consecutive week and is also the first mostly-Spanish language Hot 100 No. 1 in 21 years, since Los Del Rio's 14-week No. 1 "Macarena" in 1996.
The song in its original format has crossed the 2 Billion View mark on YouTube/VEVO with more than 1.9 Billion Views in less than six months! The song is also at the #1 spot on the Hot Latin charts for a phenomenal 21 consecutive weeks.
-ANI