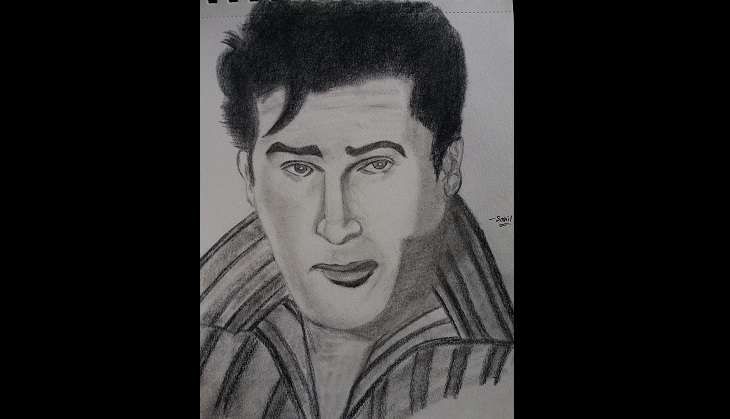 If he were alive, Shammi Kapoor would have turned 85 on October 21, 2016. Here are 12 lesser-known facts about the definitive star of the swinging sixties.
1. Shammi Kapoor's parents were very anxious and wary when he was due as two of his elder brothers, Devi and Bindi, had passed away within a week of each other. He was the only child in the family whose birth took place at a hospital -- the Ajinkya hospital, Charni Road, Mumbai.
2. Born Shamsher Raj Kapoor, Shammi spent the first eight years of his life in Kolkata (where father Prithviraj Kapoor starred in films made by the famous New Theatres studio). After Shashi was born, the Kapoors returned to Mumbai.
3. Shammi had once said, "The most unforgettable days in my life are those that I spent in Matunga, a small Mumbai suburb adjoining Dadar. We lived on Masani Road. I would jog around in my spiked shoes, and play seven tiles, abba doobi and cricket with a season ball."
4. Shammi had to leave Don Bosco school because the school's principal and his star elder brother (by seven years) Raj Kapoor had a fight over the school's refusal to grant him permission to miss classes and rehearse for his dad Prithviraj Kapoor's play, Shakuntala.
5. Shammi Kapoor began his film career at the age of 22 with several releases in 1953. He worked with the leading ladies of the day like Madhubala, Meena Kumari and Nutan but big-time success and stardom proved elusive for the next four years.
6. In 1955, Shammi married actress Geeta Bali in an impromptu ceremony. The couple was so much in love that Geeta Bali convinced director Kidar Sharma to cast her in a man's role in his Shammi-starrer Rangeen Raatein so that she could accompany Shammi to the Ranikhet outdoor of the film.
7. Shammi described himself as "shaukeen" because he was fond of cars, clothes, dancing and a good life. Shammi began smoking in the sixth standard and his first brand was Honeydew.
8. When Tumsa Nahin Dekha (1957) was being made, Shammi decided to change his image. He told his wife Geeta, "If this makeover fails I will become a tea plantation manager in Assam." Fortunately, his makeover into a suave actor who could dance up a storm was immensely successful.
9. Shammi's films largely cast him in the title role - whether it was in naughty titles like Junglee, Bluff Master, Budtameez and Jaanwar or more strait-laced names like Professor, Raajkumar, Brahmachari and Prince.
10. Shammi Kapoor badly bruised his knees when he came hurtling down a snow-covered hill while shouting his signature call -- "yahoo" -- in the song 'Chahe koi mujhe junglee kahe' from the superhit Junglee (1961).
11. At the premiere of Junglee, Rajendra Kumar told Shammi, "Okay film. I think it will run for six weeks." Shammi met him again at the jubilee function and Kumar sheepishly admitted, "I was only joking."
12. Just before Shammi's death, his grandnephew Ranbir Kapoor convinced him to star in the latter's film, Rockstar (2011). Ironic and poignant considering that Shammi Kapoor was considered a rockstar of sorts in his heyday.
-- Dinesh Raheja (Editor - Bollywood News Service)