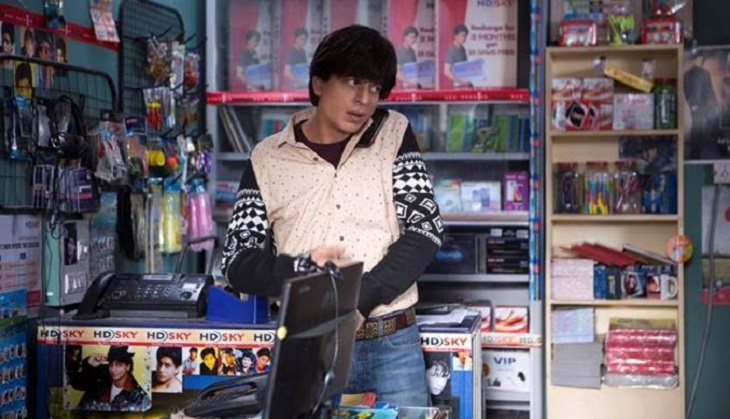 Maneesh Sharma's Fan is a tale of a megastar, Aryan Khanna and his doppelganger, a fan whose obsession knows no bounds - both played by Shah Rukh.  
Fan marks Shah Rukh's eighth film with Yash Raj Films. 
What may work for the film
Fan has a gripping first-half. Not only does director Maneesh Sharma introduce the characters and set the base for an explosive climax, but also manages to capture the essence of the love and adoration that fans shower on their favourite celebrities. 
The pre-intermission sequence where Aryan Khanna interacts with Gaurav hits the nail on the head in terms of what it truly means to be a fan. Some scenes are bound to resonate with die-hard fans across the board. 
Shah Rukh's versatility shines as he aces the roles of both Aryan Khanna and Gaurav. The action sequences in the second half are stylish and well-shot. 
What may not work for the film
Logic seems to go for an absolute toss in the second half. The incident that builds friction between the two characters is not convincing enough - an important plot point that seems to have been handled carelessly. 
Not only will the film prove too lengthy for most audiences, but the visual effects are a let down. While the release of Fan was postponed in a bid to enhance its VFX, sadly, this does not reflect on the big screen. For instance, in some of the scenes where Gaurav impersonates Aryan, he looks exactly like him, but he looks completely different in other scenes. 
Despite the action sequences being well choreographed, they do not seem to fit in well in the screenplay.
Will it do well at the Box-Office?
Fan is one of those films which have two drastically different halves. While the first-half is edgy, entertaining and breezy, the second half drags on and ruins the intent of the film, mostly due to its unrealistic plot points. 
Shah Rukh tries hard to rise above the script in the second-half with his subtle but impactful performance. 
Fan has been released on over 3,500 screens across India and will reap the benefit of the Ram Navami holiday in many parts of the country on its opening day. 
Thanks to King Khan's appeal, the film will record a huge first weekend. However, the magic is sure to wear off quick. 
The budget of Fan is Rs 105 crore - inclusive of print and publicity (Rs 85 crore + Rs 20 crore). The Shah Rukh factor is also expected to help the film do tremendously well in the overseas market - a factor that might help the film. With YRF distributing the film themselves across the globe, Fan is sure to recover its investment. 
Box Office prediction for Fan
Opening Day (15 April): Rs 20 crore
Weekend (16-17 April): Rs 67 crore
Lifetime collections: Rs 145 - 150 crore
Expected verdict: Hit