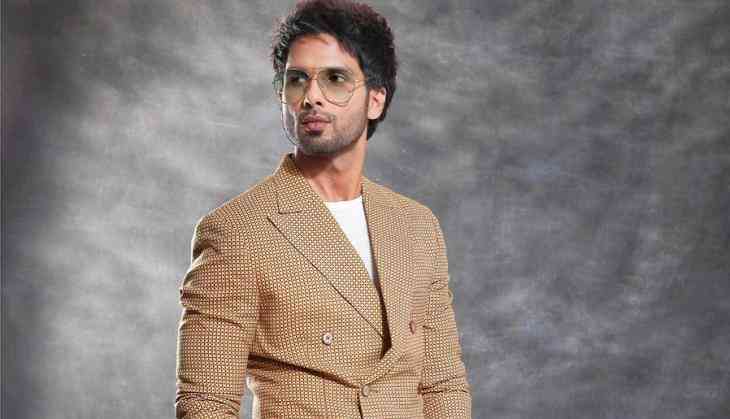 Bollywood star Shahid Kapoor is on cloud nine with the success of his recently released film Kabir Singh. Sandeep Reddy Vanga directorial Hindi remake of Telugu film Arjun Reddy has really performed well at the box office. However, despite that, the film had to face criticism at the brutal level and even the critics called Shahid Kapoor's character a mysoginist.
Now finally, leading actor Shahid Kapoor has responded to the all criticism over Kabir Singh and his character. He said that it was for the first time in history that reviewers themselves got reviewed by the audiences because of their opinions. Shahid Kapoor recently shared an interview with Bollywood Hungama, where he even slammed some critics for being so harsh to the film.
Kabir Singh actor Shahid Kapoor said, "This word, misogyny was often used for the film. Misogyny, I think, means prejudice towards women, But Kabir Singh had a problem with everyone. He had a problem with his father, his brother, he abuses everyone. He has a problem with his friends, his principal…just everyone. How does he have a problem towards women? I felt he was behaving badly with everyone."
Part 1 https://t.co/nTGkOvP6l1

— Shahid Kapoor (@shahidkapoor) July 23, 2019
Part 2https://t.co/nqBQbdD0mU

— Shahid Kapoor (@shahidkapoor) July 23, 2019
Shahid Kapoor even targetted some section of reviewers and said, "You make a film and stop reviewing, start making your own films & we'll review it,"
Let us tell you that like Shahid Kapoor even the director of Kabir Singh, Sandeep Reddy Vanga complained and slammed the critics for being too harsh and critic for the film. He even took some of the names of critics and called that they just hated him not the film.
Also Read - Is Vijay Deverakonda to make Bollywood debut with Karan Johar's Hindi remake of 'Dear Comrade'?