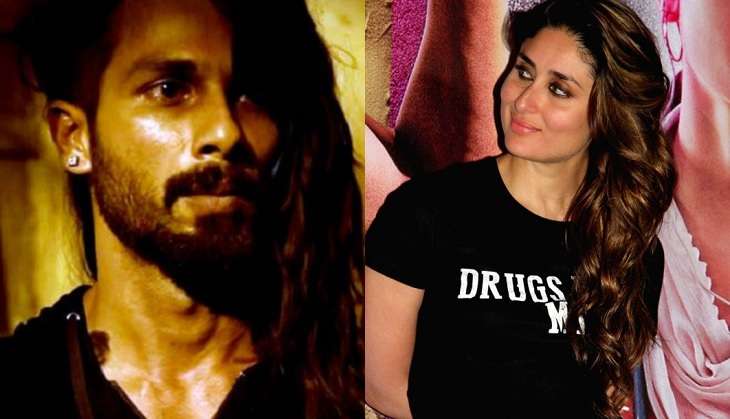 Abhishek Chaubey's drug drama,Udta Punjab stars Shahid Kapoor, Alia Bhatt, Kareena Kapoor and Diljit Dosanjh in prominent roles.
The film is produced by Phantom Production, in association with Balaji Motion Picture.
What may work for the film:
Despite tackling a serious issue like drug addiction, director Abhishek Chaubey's narrative has a very engaging format. The screenplay is laced with subtle humour. Apart from drug addiction, the film also tackles diverse issues like human trafficking, murder, rape and corruption.
Shahid Kapoor, Alia Bhatt and Kareena Kapoor deliver a power packed performance and make their characters look believable. However the person who completely steals the thunder is Punjabi actor, Diljit Dosanjh.
Also Read: Udta Punjab: A riveting film that internalizes the energy of its substances
The film is here to make a statement that more than it being a fight with the system, people in Punjab need to fight the addiction within and discover their true worth.
What may not work for the film:
Udta Punjab's pace slows down a bit in the beginning of the second half. However, thankfully it picks up as the film progresses. Though the abuses don't sound offensive at any point of time, it could quite possibly turn off the family audiences.
Will it do well at the Box Office?
The entire censorship controversy surrounding Udta Punjab indirectly played a pivotal role in generating a considerable amount of buzz in the metros. The movie has released on approximately 2,100 screens in India and is expected to have a fairly decent start at the Box Office.
Also Read: Shahid Kapoor-Kareena Kapoor's Udta Punjab to release on 2,100 screens in India
The business will majorly be dependent on multiplexes in the metros as the film will barely find any takers at the mass circuit due to a not-so-familiar subject and a comparatively dark undertone. The film is expected to carry a positive word of mouth from its target audience and has the benefit of a clear run at the Box Office till the release of Sultan this Eid. The budget is close to Rs 45 crore, inclusive of print and publicity.
Box Office Prediction:
Opening Day: Rs 7 - 8 crore
Weekend: Rs 26 - 28 crore
Lifetime: Rs 60 crore
The expected verdict is Hit