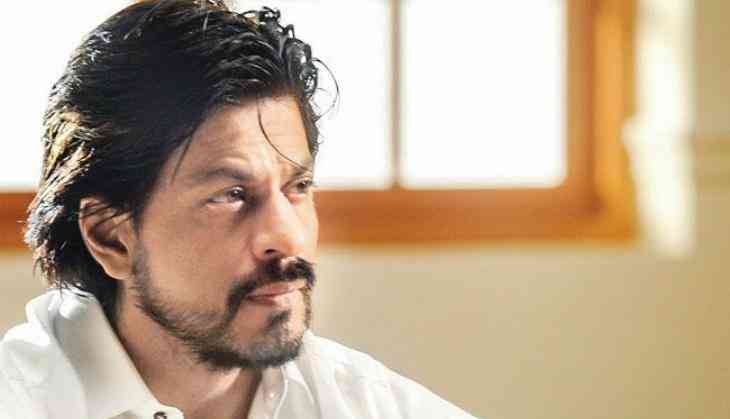 Shah Rukh Khan is really going through some bad phase in his career and some of his recent films have really turned flop at the box office. However, that is different but no one will disagree that Shah Rukh is always a star and will always be. Even after his some of the films flopped, people started asking is this end of Shah Rukh Khan's era? Is Shah Rukh losing his charm?
These are the question that not only coming out in the tabloids but also in the social media several times, that just not hurt the hard work of the actor but also the sentiments of his fans. Shah Rukh Khan's last few films like Jab Harry Met Sejal, Zero and others tanked at the box office and the big reason why his films didn't do well because of the critic's ratings.
His both films were totally disastrous when it comes to critics ratings, especially with the case of Zero, the bad reviews of the films really made a strong impact on the audience. Last night, Shah Rukh Khan made a surprising entry at Critics Film Choice Awards 2019 and here he came out with full preparation and slammed all critics for rating films with stars.
My Beautiful Wise King @iamsrk 💋

How Wise & Strong are your words Sweetheart, like always aaah Sukoon ♡

Thanks for the Sweet slap for the gyaani critics who rate the films by stars only, they are not goddamn Hotels with stars🙏#CriticsChoiceFilmAwards pic.twitter.com/bhRrbuVDgF

— ♡ Sнαн Kι Bιωι ♡ (@JacyKhan) April 21, 2019
The surprise guest of the evening The one and only funny, witty and the king of Bollywood - King Khan @iamsrk#CriticsChoiceFilmAwards #MotionContentGroupIndia pic.twitter.com/3tp17GqeZE

— SRK Universe UK (@UKSRKUniverse) April 21, 2019
The signature pose of SRK ❤️ at the #CCFA2019 pic.twitter.com/VtgiDO6dIF

— SRK Universe (@SRKUniverse) April 21, 2019
What would be the best place to criticizing the critics in their own platform? Shah Rukh said, "We filmmakers have fought along to give more credit to constructive and jaded ideas. We search for art, we search for form without the essence of the stories. We find logic and disregard the free-spirit of storytelling. We have to remind ourselves that truth is formless, only untruths are formed. We as film fraternity have to be truer to ourselves, to the stories we set out to tell."
Who better than an actor, a movie star, who understands and appreciates constructive criticism, who can laugh at himself and the critics...to be the big surprise finale at the @CCFAwards - thank you @iamsrk for your eloquence and generosity pic.twitter.com/TtXYAE1aNy

— Rajeev Masand (@RajeevMasand) April 21, 2019
So I request all my critics friends here, please don't be like us Bollywood film stars, and get carried away by what Bollywood succumbed to many years ago - the star system. The star system cannot be the only way of summing up films by our critics. 3 stars, 3.5 stars, 3 and a quarter stars, 5 stars....It's a film, not a hotel for God sake. With critics sprouting all over, film critic is becoming an endangered species. Please let it not get replaced by consumer service..."SRK added in his speech.
Let us tell you that after the failure of Zero, Shah Rukh even has moved out of his next expected venture Saare Jahaan Se Achcha because the film was also on the same line-up of Zero. Recently, Shah Rukh also talks about his upcoming projects and said that he has not received any story that excites him to work. Meanwhile, he clearly said that his next film will be as sexy as the fans want him to be.
Also Read - Confirmed! Katrina Kaif to star opposite Akshay Kumar in Sooryavanshi for her first collaboration with Rohit Shetty