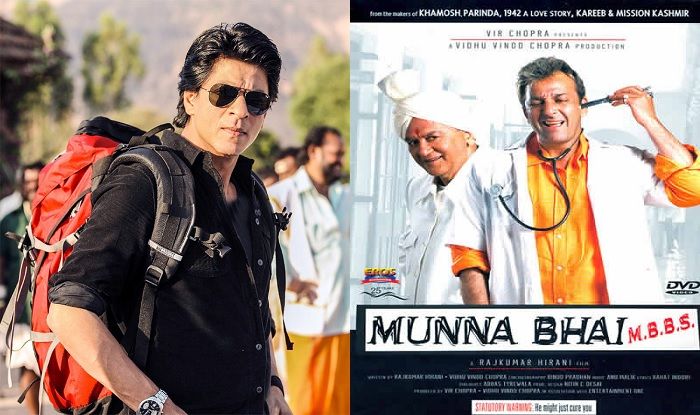 Sanjay Dutt won over audiences with his comic timing when he played a criminal with a heart of gold in the first Munnabhai film in 2003. Dutt made the character his own and today, few can imagine any other actor essaying the role of the lovable goon in the Rajkumar Hirani franchise.
As Rajkumar Hirani gears up for the third instalment of the Munnabhai series, not many know that Shah Rukh Khan was Hirani's first choice to play the titular role.
Also Read: Munnabhai to be back soon, Rajkumar Hirani spills the beans
The director held advanced talks with Shah Rukh Khan for the film. Khan also suggested some changes to Hirani in the screenplay. However, things failed to materialise and Hirani went on to sign Sanjay Dutt for the film. Despite having Dutt on board, Hirani took into consideration the changes Khan had suggested.
Also Read: In Pics: Shah Rukh Khan, Kajol, Varun Dhawan and Kriti Sanon shoot for the climax of Dilwale
If you pay attention to the closing credits of Munnabhai MBBS, you'll spot a note from Hirani, acknowledging Khan's inputs for the film. Here's the message if you missed it.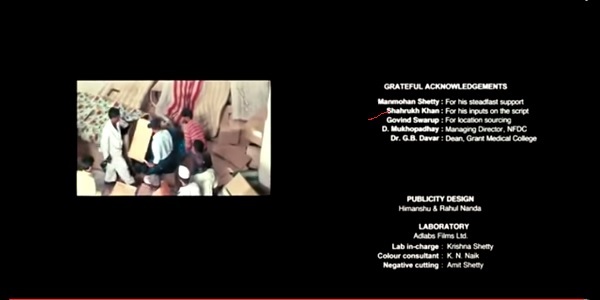 "Special Thanks to - Shah Rukh Khan: For his inputs in the script"
Ever since Munnabhai MBBS, Rajkumar Hirani has wanted to work with Shah Rukh Khan and we can hardly wait for these two Bollywood heavyweights to work together.