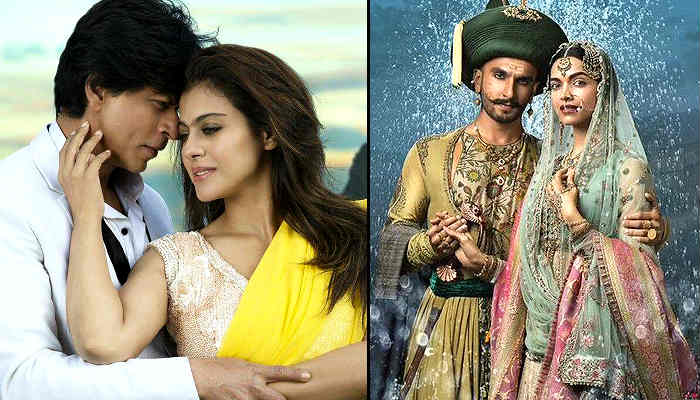 Everyone is aware that the clash between Dilwale and Bajirao Mastani will have a huge impact on the Box-Office performance of both the films. The films, which would have got a wide release on about 5,000 screens individually, will now get a comparatively smaller release on around 2,500 to 3,000 screens.
Expected Screen Count?
While screen booking is still in progress, according to initial reports, Bajirao Mastani will release on around 2,200 screens while Dilwale will get a bigger release on approximately 2,800 screens.
Maximum collection scope for either film per day:
With a release on 5,000 screens, the maximum revenue which can be generated from both films is around Rs 50 to 52 crore at 100 per cent capacity all over. However, as per realistic expectations, the two films are having a non-holiday release and combined collections could come close to Rs 35 crores.
While Bajirao Mastani is expected to have a comparatively slow start, Dilwale is sure to breach past the Rs 20 crore mark on its opening day.
Who will lead in the opening weekend?
Taking into account all factors, Dilwale is looking to collect around Rs 75 to 80 crores during its opening weekend as against Rs 42-45 crore opening weekend for Bajirao Mastani. The real test for both the movies will be on Monday as the 'audience word of mouth' will be out by then. The film with a better word of mouth will definitely benefit in the second weekend, thanks to Christmas holidays.
Our Prediction:
Dilwale:
Opening Day - Rs 23 crore
Weekend - Rs 75 to 78 crore
Bajirao Mastani:
Opening Weekend - Rs 42 to 45 crore
The competition will have a huge impact; however, it would be interesting to see which film manages to emerge as a winner in this gigantic clash.