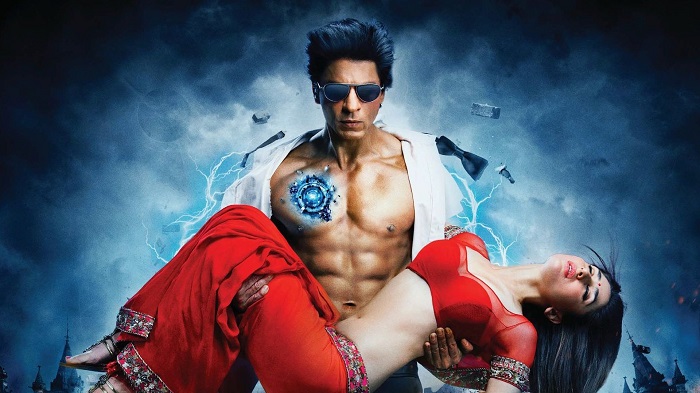 Interacting with the media on his birthday, Shah Rukh Khan got candid about turning 50 and about his status as one of Bollywood's best loved romantic leads.
When asked about his birthday resolution, Khan said,
"My birthday resolution is to keep on smiling till the age of 75. However if you guys think I will quit any of my bad habits, then let me tell you that I won't do that." Khan has been vocal about trying to quit smoking.
The actor, who has been a part of iconic romantic films like Dilwale Dulhania Le Jayenge, Kuch Kuch Hota Hai, Kal Ho Naa Ho to name a few, is also known as the King of Romance.
Also Read: This obsessed fan Gaurav may just be better than his idol. Watch the trailer of SRK's Fan
Speaking about his romantic image, he said,
"I finally got to know the secret behind my romantic image. I finally got to know why the girls love me so much. It is because every women I meet, be it a six-year-old or a 60-year-old, I dignify them so much, that they fall in love. They don't love me for my looks. For me, love for a women means dignifying them and a woman does not need any other value. I try my best to dignify every woman I meet in my life. So I think that is romance and love."
Khan enjoys a massive fan following, not just in India but across the globe. According to Khan, the script is what attracts fans to the actor.
"Fans across the globe don't understand Hindi. But they understand the language of love without knowing the spoken language. Some films with Karan Johar, Aditya Chopra, Yash Chopra have such great stories about the purity of love. And since I am a part of those films, people have started to consider me as a symbol of love."
Also Read:
SRK turns 50! 13 things you did not know about the Baadshah of Bollywood
When asked about working in global film projects, Khan said he would rather help make Indian films popular across the globe.
"I have never been offered any work in the West, to be frank. I have always said this and I will repeat it again, I want to make Indian films which can be watched by people across the globe. I also think that there are some barriers in terms of language for me to work in the west, but if I am offered something, which makes me proud as an actor and something which makes the audiences proud, then maybe I would love to do a film," he said.