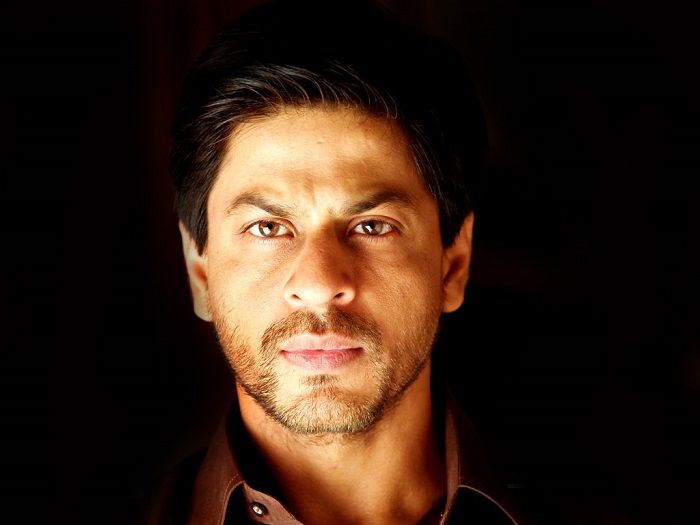 Bollywood's king of romance, the man who has achieved almost everything he ever dreamed of, Shah Rukh Khan, turns 50 on 2 November. He has been a part of a number of Bollywood films that have gone on to become cult classics. Maybe he has the Midas touch?
While the life of Shah Rukh Khan the superstar - or King Khan as his fans call him - is well documented, here are a few unique facts about Shah Rukh Khan, the individual:
The name Shah Rukh means Prince of hearts. The actor has been winning over audiences with his charm over the last 20 years.
Shah Rukh Khan's mother, Lateef Fatima Khan, used to say that the actor looks like Dilip Kumar.

You may find it difficult to believe that Khan, who is one of Hindi cinema's biggest names today, was terrible at Hindi during his school days. The first film that Khan ever watched in a movie theatre was Dev Anand's Joshila. Khan had made his mother promise to let him watch the film if he scored well in Hindi.

Born and brought up in Delhi, the actor's father, Taj Mohammad Khan, was one of the youngest freedom fighters of India. His father lost his battle against cancer in 1981, when Shah Rukh was 16.

A few years after venturing into television, Khan lost his mother in 1991. Khan and his sister Lala Rukh Khan were left to fend for themselves. With no house to call his own in Delhi, Khan decided to move to Mumbai and focus on his acting career. He has been vocal about how he dreamed of owning Mumbai during his days as a struggling actor. It is safe to say he's fulfilled that dream.

The death of his parents influenced Khan to take up acting more seriously. He believed he could mask the pain of losing his parents by pretending to be someone else. He also took care of his sister Lala who reportedly went into depression after losing their parents.

Whenever Khan is in Delhi, he makes it a point to visit the graveyard where his mother and father are buried. Having tasted success after losing his parents, Khan has often spoken about how his parents are the reason for his success.

Khan visits the capital, where he was born and raised, regularly and interacts with the people who knew him before he became an actor.

The actor has read the Quran in three different languages and is a staunch follower of the holy book. Khan seldom speaks about the charity works he engages in - in keeping with one of the tenets of Islam which suggests that charity is undone when spoken about.

This one is rather interesting. The actor has expressed his wish to one day meet all the people who have clicked a photograph with him in the past. He wants to know if the photo has made a difference to their lives. Khan says he has never understood why people want to get clicked with him.

The actor seldom shakes hands with any celebrity. This is because when Khan was a young boy, he extended his hand to Pakistani cricketer Imran Khan. The cricketer refused to shake his hand, and Shah Rukh Khan has reportedly never offered his hand in greeting to a celebrity since.

The Baadshah of Bollywood does not like to be clicked when he is eating food.

Though synonymous with romance in Bollywood, the actor was a very shy person growing up and was awkward about speaking to women. The first woman he ever spoke to was Gauri Chibber, now his wife. The two met in 1984 and have been together ever since.