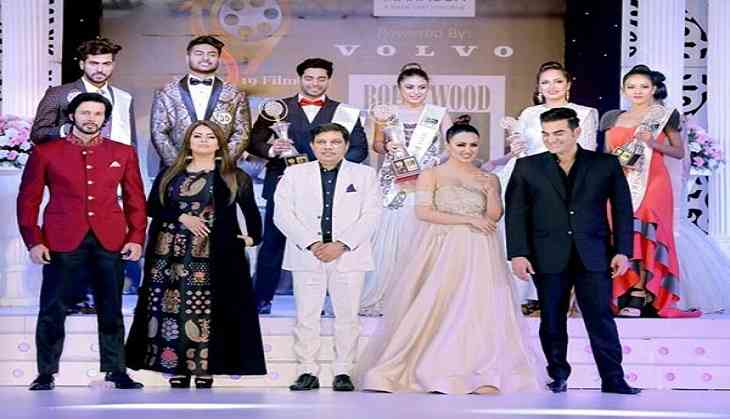 Studio 19 Films organised first of its kind Bollywood pageant, "Bollywood Mr. and Miss India 2017" on June 24 at Crown Plaza, Rohini, New Delhi.
Participants from all across the country showcased their talents. The winners, who were crowned with the titles, were - Sarthak Verma from New Delhi for Bollywood Mr. India 2017 and Praveena Bhalla from Chandigarh for Bollywood Miss India 2017.
The jury panel unveiled the winner's name for the golden ticket to Bollywood on the finale evening.
The jury members comprised of actor/director Arbaaz Khan, Sana Khan (actress), Mahima Chaudhary (actress), Rajnish Duggal (actor), Claudia Ciesla (actress), Debina Bonerjee (Bollywood &TV star), Simran Kaur (actress) and actor Yash Ahlawat
Speaking at the occasion, Arbaaz Khan said, "Every participant is special and holds the zeal to make it to the Bollywood."
On being asked what it takes to be a successful actor, Arbaaz said dedication, focus, hardwork and talent is the key to become successful.
On the occasion, Yash Ahlawat, actor and founder Studio 19 films said, "This is for the first time that a pageant is giving direct entry to Bollywood to the winners."
"Being part of the Bollywood industry, I have closely seen extremely talented actors struggling hard to be an actor, especially from 2 tier and 3 tier cities and hence I created this platform," he said.
-ANI