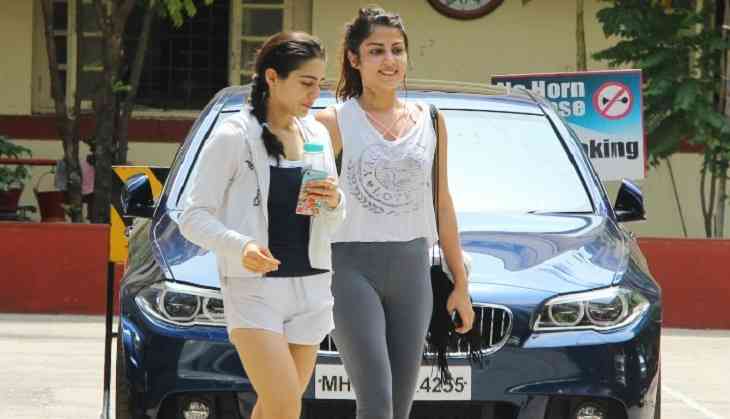 Says the salon owner about the rumours that Sara along with Rhea Chakraborthy created a scene.
Saif Ali Khan and Amrita Singh's daughter, Sara was spotted recently visiting a salon with her good friend, Rhea Chakraborthy. Soon after, there were rumours that one of the girl's credit card got declined when they were trying to make payments after the services. Upset by this, the girls apparently threw a fit and started abusing manager and the staff of the salon.
Trying to quell these rumours, Ms. Farrah Marker, the owner of Freeda Salon where this incident apparently happened, says, "I would like to clarify that no such incident happened at my salon. Sara and Rhea visit my salon regularly. They have never disrespected or spoken badly with any of my staff members or other clients. Their cards were not declined and they did not create any kind of trouble. They are lovely girls. Sara and Rhea are like family and we are happy to have them as our clients."
Rhea Chakraborty added, "It's really sad how people make up stories out of thin air, attacking two young girls' characters, none of this happened. Get your facts right and stop being irresponsible"