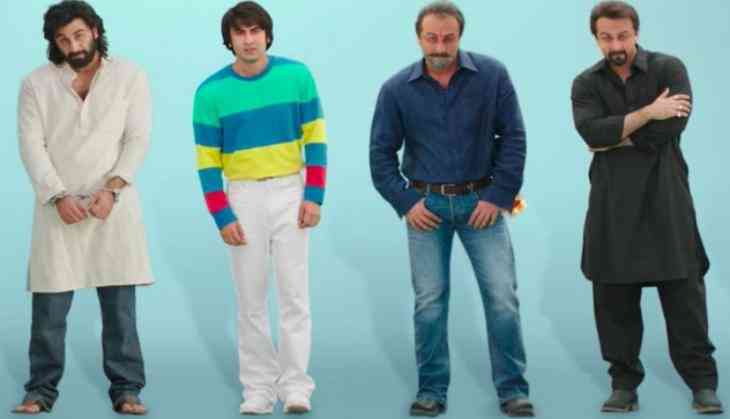 Sanju teaser featuring Ranbir Kapoor breaks Salman Khan's 'Tiger Zinda Hai' and Ranveer Singh's 'Padmaavat' records
Ranbir Kapoor starrer film Sanju teaser has not completed 24 hours yet but the teaser already has crossed 16 million views on YouTube. This is to believe that this teaser can break the record of several biggest films of Bollywood. Especially, Salman Khan starrer Tiger Zinda Hai and Ranveer Singh, Deepika Padukone, and Shahid Kapoor starrer film Padmaavat.
Significantly in recent time Padmaavat and Tiger Zinda Hai are the most views trailers on YouTube in Bollywood, but now Sanju will break this record easily. Tiger Zinda Hai trailer crossed 19 million views in the 24 hours whether Padmaavat got 20 million views in 24 hours.
Sanju teaser that just has completed 20 hours yet already completed 16 million views on YouTube and this speed will show how the audience is crazy to watch this on the internet platform. This is to notice that Sanju is a biopic film on the life of controversial star Sanjay Dutt and Ranbir Kapoor is playing the leading man in the film.
Ranbir Kapoor will have a strong supporting cast in the names of Paresh Rawal, Manisha Koirala, Sonam Kapoor, Anushka Sharma, Dia Mirza, Vicky Kaushal, Jim Sarbh and others in the leading roles. The will release on 28th June 2018 just after two weeks of Salman Khan starrer film Race 3. Now it will be interesting to see the strong race between Race 3 and Sanju.